Patterson cousins, oboe twins
What do Jamie Foxx, Jennifer Garner, Richard Gere, Steve Martin, Julia Roberts, and Bruce Willis have in common?
They all play the oboe! A woodwind instrument that has a long tube shape, metal keys, and a double reed, the oboe produces a high pitched sound. Because the oboe is not as popular as common woodwind instruments like the flute, clarinet, and the saxophone, some orchestras only have one.
However, the St. Paul Academy and Summit School Upper School orchestra has two oboists, cousins junior Kevin Patterson and senior Sela Patterson.
Junior Kevin Patterson started to play the oboe when he was in sixth grade. He chose it "mostly because it seemed pretty unique," he said.
When considering the challenges of the instrument, he added,"the hardest thing is that it is sometimes a little difficult to produce a good sound that is in tune."
On the other hand, senior Sela Patterson has played the oboe for seven years. She chose this instrument because she wanted to play something that not many people play and that was a woodwind instrument. Sela Patterson also mentioned that she liked the fact that the character Megan in the television show, "Drake and Josh", played the oboe.
Sometimes the oboe is perceived as a difficult and squeaky instrument. "People do not realize how much air goes into the reed and how tight your lips are. It is hard to play it consistently throughout the piece of music," Sela Patterson said.
According to the Groth Music Company's website, a new oboe can cost anywhere in the range of $1,800 – $6,600. Some music stores also sell used instruments for a much lower cost. It is typical for a beginner instrumentalist to start by playing the clarinet and then move to the oboe which is similar, but more difficult and complex.
The expense does not end with the cost of the instrument. The oboe requires a double reed to play and each reed can cost $15 to $20. Kevin Patterson said, "I change my reed whenever one breaks or wears out which is usually every couple months.
Sela Patterson added that it is important to play with a reed that is "broken in" which takes roughly one week of practice and rehearsals.
With the oboe section of Patterson and Patterson, the cousins will continue to play their part in the US orchestra.
View Comments (1)
About the Contributor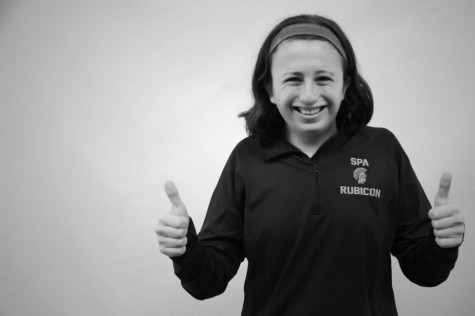 Catherine Braman, Online Editor-in-Chief
Catherine Braman is a Junior at St. Paul Academy and Summit School. Catherine served as Online EIC for first semester 2014 and was a co-Sports Editor...