New Muslim Students Alliance student group fosters dialogue, awareness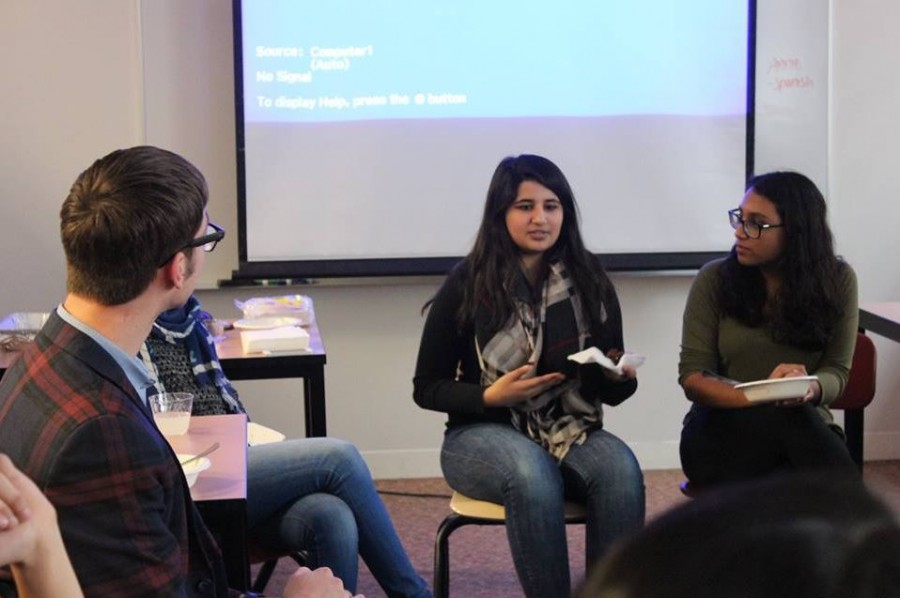 One of the many benefits of attending a nonsectarian school is that it allows for a more diverse group of people to come together and learn from each other. However, religion is most often viewed through an intellectual lens, which presents distinct benefits and drawbacks. Because religion can be a huge part of a person's life, shaping one's experiences and outlooks, it can be impossible for one to leave it behind upon entering school and it can be even harder to academically discuss a religion to which one has personal ties.
The difficulty of balancing school and religion becomes even more challenging when the religion group is a minority, as is the case with Muslim students at St. Paul Academy and Summit School. Juniors Noor Qureishy and Tabeer Naqvi are seeking to ease some of this difficulty by starting a new student group called the Muslim Students Alliance. The group will be a place where both Muslims and non-Muslims can come together to discuss issues and events relating to Islam.
"Noor's been talking about starting this group since freshman year," Naqvi said. "We're both really shy, however, so especially freshman year it would have been terrifying to create a student group when you're the youngest in the school."
"
"It's hard for me to be my intellectual self and also be my Muslim self.""
— MSA Co-President Noor Qureishy
"I think the biggest obstacle for me was basically an internal thing where I didn't have the confidence," Qureishy said. "I was afraid the community wouldn't act positively, and I shouldn't have been, because people have been very supportive."
Due to recent events including the Parisian attacks in Nov. 2015, the pressure has been stronger this year on the Muslim community, including those at SPA. In America, Muslims face obstacles as a minority group, comprising about 1% of the total population according to a PEW research study, including Islamophobia, stereotypes, and general lack of knowledge about the Islamic faith by the average American.
"It's not that there is Islamophobia here at the same level there is in the outside world, it's just that there's a need for breaking stereotypes and creating a safe space for people to ask questions and make awareness," Naqvi said.
Naqvi and Qureishy both feel as though talking about religion at SPA can make many of their peers uncomfortable, which is why they wanted a place where they felt safe to talk about their faith.
"I don't feel completely comfortable talking about my religion in history class or English class because it's not an environment that necessarily encourages you to talk about your feelings, and how I feel about my religion is very faith based, so I can't give someone an equation or something else that explains it," Qureishy said. She adds that it is hard sometimes being one of the few Muslims in the community because peers often view her as an expert on all things Islam, which is an unreasonable expectation.
"We follow Islam the best that we can, but it's really hard when we are trying to figure out who we are, and how we want to follow our religion to have people expect us to have all the answer, because we don't," Qureishy said.
Naqvi agrees, and adds that it is impossible for her to ever completely abandon her faith when she comes to school.
"My religion is such a big part of who I am and how I live my life because of the morals and values that come with it that I don't feel like I should have to walk into some school where I spend so much of my time and cut off that part of myself and not show it," Naqvi said. "I understand that I'm not going to go around citing verses of the Quran but it shouldn't mean that I have to leave that part of myself behind wherever I go."
The group had its first meeting on March 3, where Qureishy and Naqvi expressed the mission of the group and outlines some of their goals for the rest of the semester and beyond. They outlined the purpose of the group as to "foster dialogue in the school community between Muslims and non-Muslims, coordinate Islam-related intercultural events and celebrations, and serve as a safe space for Muslims to discuss and share opinions."
Some of their goals for the group include organizing an Islam awareness week, a Hijab day, bringing in speakers, and collaborating projects with other student groups.
The group will meet on Thursdays during X-Period in the Wellness room on the fourth floor of SPA. Qureishy and Naqvi encourage students of all faiths and backgrounds to come and help start conversations in the community and increase awareness and tolerance of peoples of all faiths.
"I want to have a place at school where I feel I can be fully Muslim," Qureishy said.
About the Photographer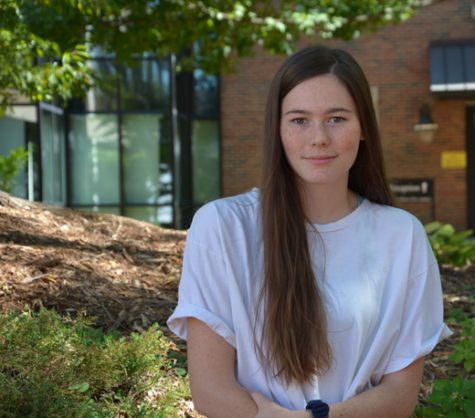 Mari Knudson, Graphics Editor / Aureus Asst. EIC
Mari Knudson is a senior member of the staff, a dedicated student athlete, and the Graphics Editor for The Rubicon this year. She is also Assistant EIC...