MY GEEK FACTOR: Jasmine White builds stamina (and future dreams) in the pool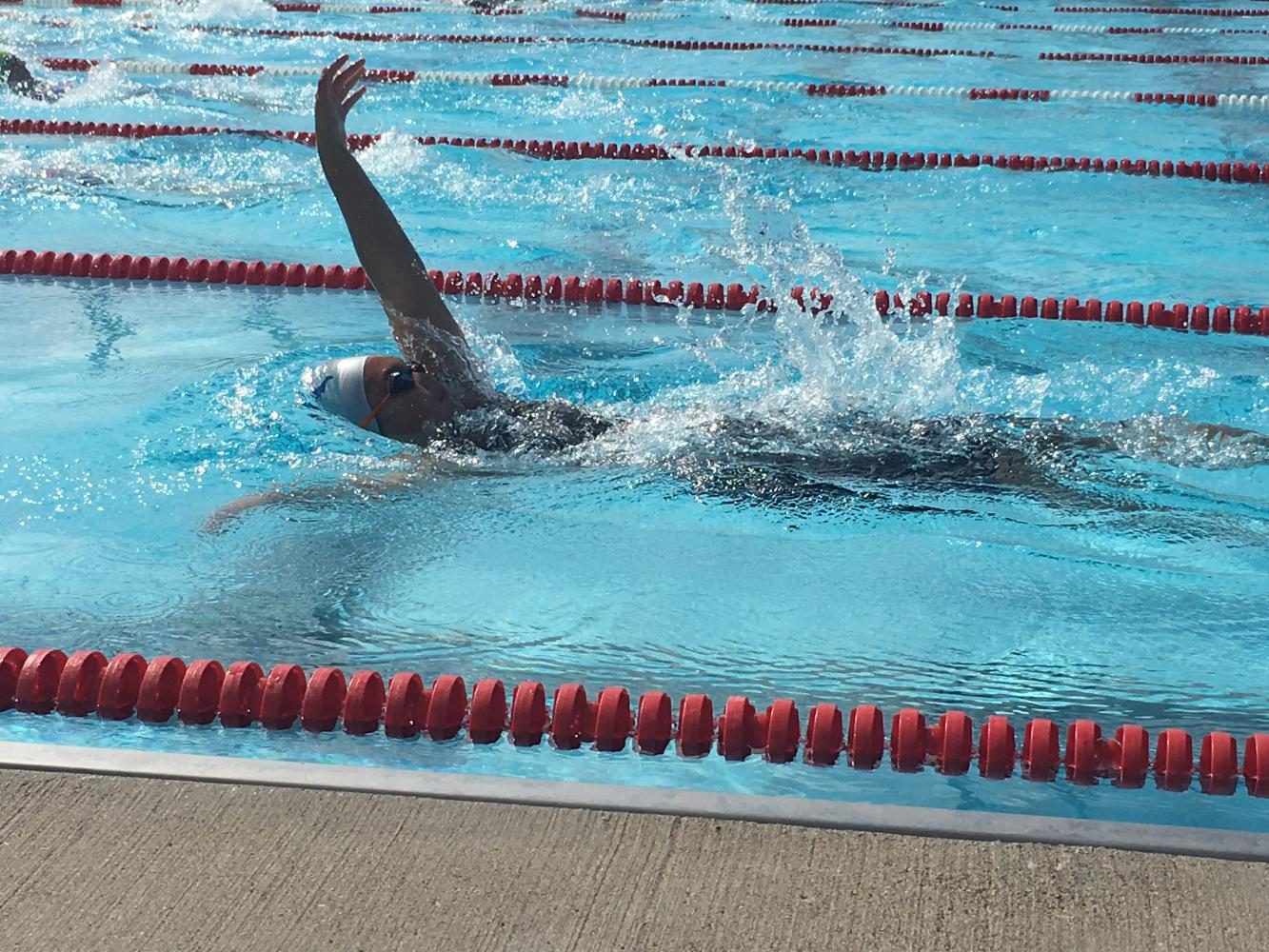 Finding the time for activities she loves can be challenging, but ninth grader Jasmine White plans to always find time for swimming. White has been swimming in the pool the majority of her life and always knew she wanted to take her skill to the next level. She began swimming competitively during the summer after first grade and aims to swim competitively for as long as she can. White's next step is to swim at a collegiate level.
"I'm still too young to apply [to college], but I'm already looking at a lot of different schools with great swimming programs," White said.
White is currently looking at schools in California and Florida, including UC Berkeley and the University of Florida.
"
I really love the feeling of pushing myself to the max, and how great being sore feels."
— Jasmine White
"Swimming with the [Florida] Gators has always been a dream for me and Florida is such a beautiful state. If I went there I would be swimming all day long; even after practice I would go to the beach and swim in the ocean," she said.
While White always tries her hardest to win, she knows not to give up if a swim meet doesn't go the way she expects it to. Instead, she focuses on the way her body feels after each practice and meet.
"I really love the feeling of pushing myself to the max, and how great being sore feels. It's so cool to see my race times change after I had a long week of practice," White said.
For many student athletes like White, managing school and a sport can get challenging. Whenever White begins to feel overwhelmed balancing all her responsibilities, she takes a step back from it all and tries to put things in perspective.
"I know school is important, and I love to swim, so I always try to remind myself that I have time for both. I guess that reminds me to enjoy both but focus on them separately. I'm really glad that I can use swimming as a stress reliever when it feels like school is too much," White said.
White swims with the Highland Park / SPA co-op the SPARKS for the fall season, and competes with the Minnesota Flyers in the Twin Cities in the off season.
About the Contributors
Annie Bottern, Social Media Manager
Annie Bottern is the Social Media Manager at RubicOnline. This is her third year on staff. She loves finding new facts about people while she interviews...