Largest stimulus package in U.S. history passed by Congress, signed by President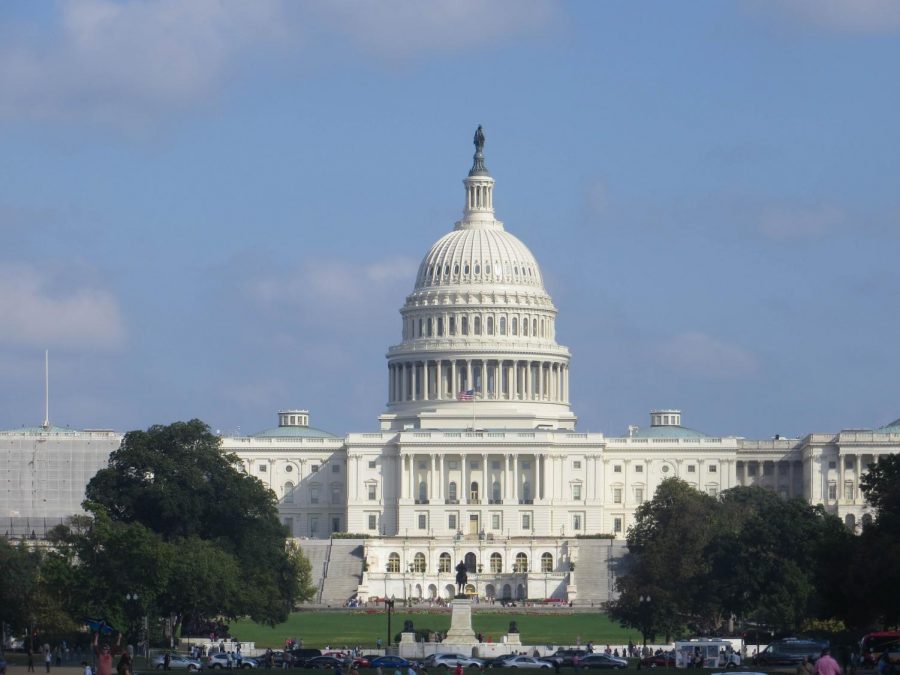 While grappling with economic downturns spurred by the coronavirus pandemic ripping through the United States, the President today signed into law the largest economic stimulus package in American history. The $2 trillion Coronavirus Aid, Relief, and Economic Security Act, also known as the CARES Act, passed the Senate unanimously on Wednesday and by voice vote in the House on Friday, before making its way to the President's desk.
Amidst social distancing and shelter-in-place orders across the nation, lawmakers rushed back to Capitol Hill for the Friday vote in the House, which many feared would be delayed by Rep. Thomas Massie (R-KY). Despite House Democrat and Republican leaders' insistent calls for their members not to delay the vote, both parties feared that Massie would attempt to delay passage of the CARES Act by calling for a roll call vote, which he tried to do. Though the legislation passed by the planned voice vote, which passes a bill if the "ayes" outyell the "nays," Massie's motion for a roll call vote would have required a quorum, and if a quorum were not present, the House would need to establish one to vote on the measure.
Aware of Massie's efforts to derail the passage of the CARES Act, party leadership summoned 216 representatives, a quorum, to the House floor. Though Speaker Nancy Pelosi (D-CA) had to stall by speaking on the floor to allow enough members to arrive for the vote, a quorum was established and defeated Massie's roll call attempt by denying him a second.
Though the CARES Act includes hundreds of billions of dollars in loans for various industries, the centerpiece of the Act is its stimulus payments for Americans. Many Americans will receive one-time checks amounting up to $1,200 from the U.S. Treasury Department, with an additional $500 for each child 16 or under. Here's what "many" means:
Americans who filed 2018 or 2019 taxes using a social security number (SSN) will receive a check based on how they filed.
Single adults with no dependents and an adjusted gross income of $75,000 or less will receive the full $1,200.
Heads of household who filed earnings of $112,500 or less will also receive the full $1,200.
Adult couples who filed jointly with no dependents and an annual earning of $150,000 or less will receive a check for $2,400.
The payments decrease by $5 for every $100 increase in earnings depending on the income amount listed on Line 8b of the 2019 1040 federal tax return.
For individuals, the payments decrease for incomes greater than $75,000 until they phase out completely by earnings of $99,000 or greater.
Heads of household's checks decrease starting above $112,500 and completely by $136,500.
Married couples' payments decrease for incomes more than $150,000 and completely phase out by $198,000.
Most eligible Americans receiving Social Security retirement, disability pay, who are unemployed, or who live abroad will receive a check.
To find out how much money you may be eligible for, check out this stimulus check calculator from The Washington Post.
Treasury Secretary Steve Mnuchin expects payments to be delivered within three weeks.
Additionally, the bill makes all coronavirus tests free and mandates all private insurance to cover coronavirus treatments and vaccines.
This year's tax filing deadline has also been pushed from Apr. 15 to Jul. 15.
To learn more about how the CARES Act supports education, public health, state and local governments, businesses, and more, check out this breakdown from NPR.
About the Contributor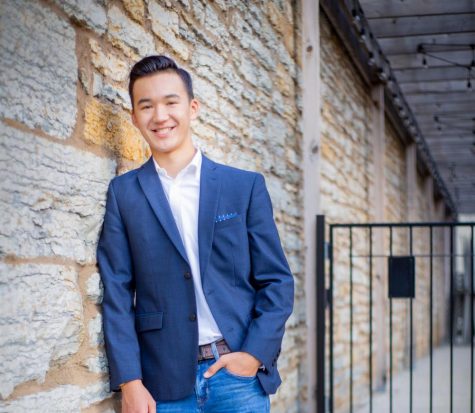 Nikolas Liepins, Political Correspondent/Contributor
Nikolas Liepins is the Political Correspondent and a writer/(photo)journalist for The Rubicon, RubicOnline, and Ibid Yearbook. This is his second year...