Jazz band incorporates diverse music
Students in the high school band have a unique opportunity to be in a jazz band. Many schools have different systems for bands, making it more difficult for students to join a jazz band.
"The most striking difference is that most schools have a typical concert band program overall from which members are taken to create a jazz band which often means, for instance, in some schools the concert band may have to meet in two different periods so that they don't get to actually play together until right before concert time [when] they combine," Director of Band, Bill Mayson said.
Though the jazz band setup was put in place before Mayson started working here, he has seen it benefit the band significantly.
"What this allows us to do with the same size of classes as other schools about our size have is we can get two complete bands because the instrumentation for jazz band is a bit more flexible than concert band and you can have a complete ensemble with 20 or sometimes even fewer players," he said.
"
Jazz by its nature is diverse."
— Bill Mayson
This system gives the band an opportunity to focus on jazz, which is a very unique type of music.
"Jazz by its nature is diverse," Mayson said.
Mayson describes jazz as a "mix between European music, between Afro-American music, [and] between Latin music."
This inclusion of so many styles of music is what makes jazz so diverse. Despite the many types of music already a part of jazz, Mayson has always put in an effort to include a greater variety in addition to classic jazz.
"I have always tried to make sure that we have not just what you would call traditional jazz band music… to include funk, rock. I hate to put Latin in there as some sort of diversification because Latin has always been a part of jazz since the very beginning, but we always try to include Latin pieces as well. In addition, we do a lot of fusion… a combination of different styles of music," Mayson said.
"
Latin has always been a part of jazz since the very beginning."
— Bill Mayson
Mayson has led the US jazz band since 2006. These 13 years means he has seen the jazz band at many stages.
"The biggest change that I've seen is the growth of the intermediate band. In the time before I started as US band director… the intermediate jazz band was typically just a rhythm section… since then it's been growing a bit each year," he said.
Though Mayson has seen the band grow and change, he hopes in the future the band will see some changes in terms of its members.
"I would like to see more women in the band. Last year we had a sax section that was majority female which was great… I would like to see more of that. Ideally 50/50. That's one thing I would really like to see," Mayson said.
Leave a Comment
About the Contributors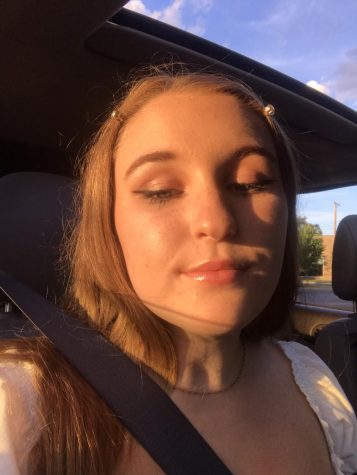 Evelyn Lillemoe, Chief Visual Editor
Evelyn Lillemoe is the Chief Visual Editor on The Rubicon. This is her fourth year on staff. Evelyn has been spending her free time during the COVID-19...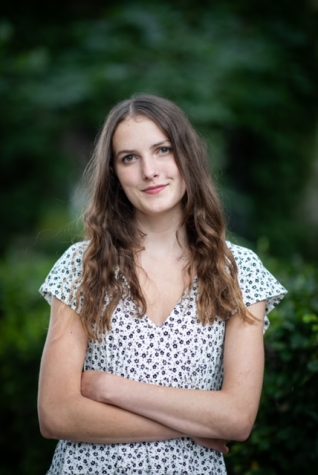 Eloise Duncan, News Editor
Eloise Duncan is a News Editor on The Rubicon. This is her fourth year on staff. While at home, she has kept busy by watching numerous shows and movies,...