Head Chef Tom Schiller appreciates the beauty in ice carving
Head Chef Tom Schiller works every weekday to oversee lunch and sometimes comes in on weekends for tours, special events, or sports banquets.
That's what most people on campus know. What they might not know is that Schiller has a secret passion for ice carving. He has carved for 25 years and has even taught ice carving at Saint Paul College. It lets him get away from the world and concentrate on the simplicity of shaping the ice in front of him.
Schiller was born and raised in Minnesota, which might be enough motivation to appreciate ice, but the winter temperatures were not what drew him to frozen water. His passion for ice started in culinary school which led him to work at Lake Elmo as an executive chef where they carved ice sculptures every Sunday.
"
It is just kind of my zen, my way to being creative."
— Tom Schiller
Schiller said, "It is just kind of my zen, my way to being creative."
His favorite things to carve are animals, especially species native to Minnesota.
Schiller finds beauty in combining his passion for cooking with the art of carved ice. Every year, he enters the Saint Paul Winter Carnival for an ice carving competition. Artists use manufactured 300-pound blocks of ice: 40 inches tall, 20 inches wide, and 10 inches thick. Afterward, the artist must ensure that the ice is tempered (Shiller said the ideal temperature is 18-20 ℉ to carve at). Water and slush are the glue of choice to connect ice blocks. Carvers use chainsaws to cut through and carve the ice blocks but have to watch the temperature, so they don't crack the ice with friction.
For the past two years, Schiller was met with a decline in opportunities to ice carve. He said, "No one wanted ice [during COVID] because it was all specialty event work, so I decided to go to carving trees."
Schiller transferred his skills from ice to wood.
The idea is the same; Schiller said the benefit to working with wood is that it's possible to work on two to three pieces at a time without concerns about melting. Wood has better longevity while ice has specific conditions it needs to be created and stored at and eventually ice will melt. Ice offers a uniform canvas that can be poured to specifications, while wood comes in different shapes and sizes predetermined by growth.
Schiller taught himself how to wood carve during the pandemic, using YouTube videos. Schiller said, "When you're carving something, you can put a template on it but then you must give it life, give it a flow, make it look like it has got movement."
View this post on Instagram
Leave a Comment
About the Contributors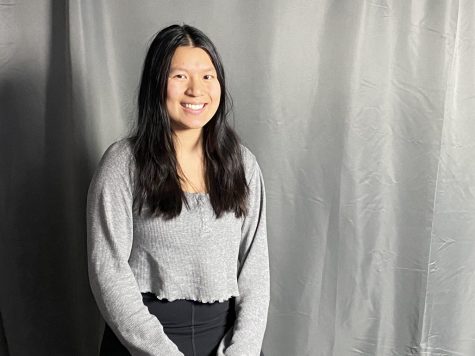 Ivy Raya, Creative Design Webmaster
My name is Ivy Raya. I am currently the Creative Design Webmaster and have been on the Rubicon Online for four years. Previously I was a staff writer,...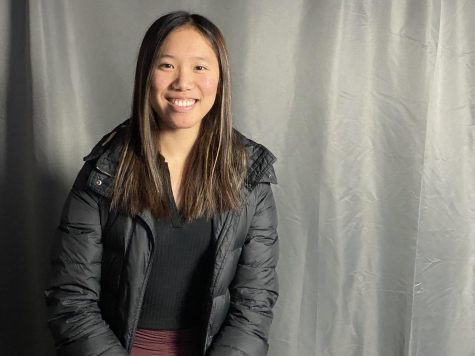 Rita Li, Feature Editor
Hey! I'm Rita Li (she/her) and this is my second year on staff. I was a Podcast Editor (2021-2023) and am currently a co-editor for the Feature section...