Gunther channels creativity into music
Students at Saint Paul Academy have different interests varying from sports, clubs, hobbies, and classes. Creating electronic music is how ninth-grader Stella Gunther shares her passion and creativity with the world.
Gunther uses the editing software Logic, Pro X. She previously used Garage Band, which is available on any Apple computer and is considered basic editing software for music and sounds. Logic Pro X is a more professional and advanced system allowing the user to mix tapes, play pre-set instruments, and create live loops. This software is also produced by Apple.
The music Gunther makes is inspired by Sophie Xeon, a Scottish producer and artist who gained a substantial following with her hyperpop and electronic music before her passing earlier this year. Another artist she is inspired by is Lorde, "I love everything about Melodrama and her new album," she said. Gunther loves the songwriting and the production on this album because of creative lyrical music and the introduction of electronic-tuned music to the majority of her songs.
One way that Gunther makes her music unique is by making instrumentals or making songs with her friends' vocals, "I usually don't add my own vocals, but I have in the past," she said. Instead, she likes to use the vocals of two of her close friends, juniors Ruby Fields, and Quenby Wilson. She video calls them, and they make music together, bouncing ideas off of each other and exploring different sounds.
When they collaborate, Wilson writes most of the lyrics, so Gunther can produce her music around the theme of the lyrics. Gunther manipulates the vocals and changes the pitch correction. A unique aspect of her work is the central presence of autotune. While other musicians attempt to conceal the use of autotune, Gunther uses it to her full advantage and as a way to make her music stand out.
"
I like the autotune vocals [because] I think they are really interesting, and I like the metallic sound."
— Stella Gunther
Gunther said, "I like the autotune vocals [because] I think they are really interesting, and I like the metallic sound." Charlie XCX, a famous artist, makes similar music and Gunther gains insight from her work. Some songs Gunther has produced are titled "Feminize," "Purple," and "Mutagenic." She also makes remixes of already produced songs such as "Reckless Supernatural," originally produced by Undec1ma.
Gunther's family is also very musical, which has influenced her passion for producing. Her father is interested in electronic music as well and plays several instruments, including the bass. He is the first in her immediate family to be interested in electronic music and has greatly inspired her journey. Her uncle is also a musician and produces acoustic music. Gunther has played the flute for the school orchestra since middle school and has many other instruments in her house like a piano, standard bass, and a few variations of flutes.
Gunther streams her music on Spotify and other platforms such as SoundCloud, Facebook, and Twitter under @stellagunther.
Leave a Comment
About the Contributor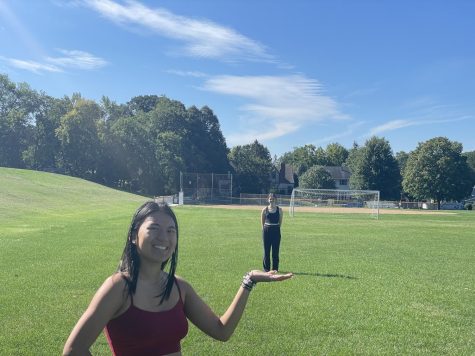 Ivy Raya, Creative Design Webmaster
My name is Ivy Raya. I am currently the Creative Design Webmaster and have been on the Rubicon Online for four years. Previously I was a staff writer,...