Extreme measures must be taken to encourage widespread vaccination
With two vaccines against the novel coronavirus approved by the FDA, and many more in use and testing abroad, the US is closer than ever to returning to something resembling the pre-pandemic normal. But the anti-vaccination and vaccine hesitancy movements threaten to derail plans for vaccinations and a safe reopening. All levels of American government, as well as private organizations and businesses, need to take a stand for science and public health by encouraging and requiring people to get vaccinated.
It's inadvisable, if not impossible, for the federal government to mandate vaccines the same way President Biden mandated mask-wearing. Not only would it set a worrying precedent for government control over personal healthcare, but it would also lend credence to the claims of more paranoid anti-vaccine activists that the vaccine is some sort of government plot to control the people. However, there may be other ways Washington could speed up the immunization process.
First of all, all vaccines that prevent COVID-19 should be free. To Washington's credit, this is mostly true already. According to the CDC, all vaccines have already been paid for with taxpayer dollars, and the service of getting the vaccine is either covered by the patient's insurance or the Health Resources and Services Administration's Provider Relief Fund. However, there's no guarantee that a patient's insurance will cover the entire cost of the treatment, and it's key that the HRSA also step in to pay for the difference, ideally with extra funds from Congress.
Secondly, Congress needs to ensure that Americans are informed about the various vaccines' low risk and high effectiveness. Evidence shows that this is an effective way to encourage people to get the shot. According to a survey by the Pew Research Center, the percentage of Americans who said they would "definitely" or "probably" get vaccinated against the novel coronavirus rose from 51% in September to 60% in November as people became more informed. Out of the group who said they would probably or definitely not get vaccinated, almost 50% said they might get it once more people became vaccinated and more information came to light. Not for the first time in history, PSAs and propaganda would literally save lives.
On the state level, harsh restrictions and lockdowns have battered economies, so it's natural that as more people get the vaccine, states will try to rush into reopening. They must be cautious, however. Just because a vaccine is widely available doesn't mean that everybody who wants to go to the beach or the bar will have gotten it. For a short period, states should continue to enforce social distancing, and only allow the vaccinated or those with medical exemptions to participate in activities that would have been against social distancing regulations in the past, instead of letting everyone off the hook.
Most of the responsibility to require vaccinations will fall on individual businesses and organizations. Airlines must continue to help enforce state guidelines regarding testing and quarantine times for the unvaccinated. Stores still need to mandate masks until herd immunity is reached. Schools should not return to full-time in-person classes until enough students have been vaccinated. The US needs to decide collectively that every person who can get vaccinated must get vaccinated.
It may not be until this summer or even the fall that vaccines will be widely available enough to make them a requirement, but it's never too early to strategize and inform.
Leave a Comment
About the Contributor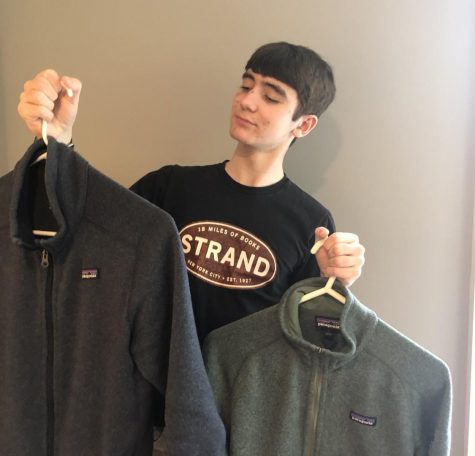 Colin Will, Opinion Editor
Colin Will is an Opinion Editor on The Rubicon. This is his first year on staff. During the pandemic, he has built a garden, gone bird-watching, verified...