[GOOD FOR YOU] Lucking out at Potluck: Chickpea
If you've this story, then you should know that I'm a big of hummus. I even went out of my way to buy more hummus to review for the sake of this blog. Chickpea at the Rosedale Mall, part of a recently reopened foodcourt: Potluck, is a vegetarian (and maybe vegan? besides the egg option) DIY hummus place. They have three options for hummus: classic, red pepper, and a green herb-based one. You can ask for up to three toppings to eat with the hummus, but it comes with pieces of pita as well.
Naturally, I opted to try all three of the hummuses (hummi?). The red pepper was probably the best- the regular hummus is usually too bland for me, and the green leafy hummus tasted a little too much like mint; a sweet flavor that some are not used to having in more savory dishes. I got cauliflower, radish, and carrots in my hummus and decided to mix it all together right away. It tasted great with the warm pita that came with.
What's cool about this place is that it is affiliated in some way with Shish, a popular Mediterranean restaurant on Grand Ave, which is closer to St. Paul Academy and Summit School than Rosedale. If you like Shish, then Chickpea is a great place for you… and a step closer to fueling your hummus obsession.
About the Contributor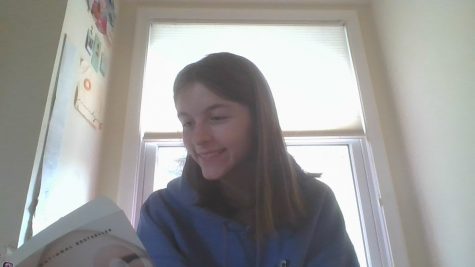 Lynn Reynolds, Opinion Editor
Lynn is the Opinion Editor on RubicOnline. This is her third year on staff. Lynn has kept herself busy during the pandemic by reading and biking a lot....