Freshmen teach peers about gender terminology and identity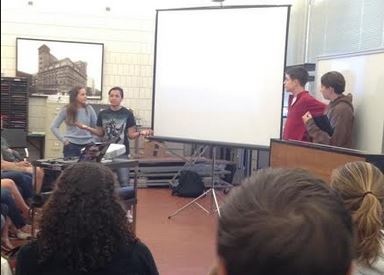 Cisgender. Asexual. Pansexual. Transsexual. While students may appear fluent in terms regarding sexuality and gender identity, many don't fully understand the meanings of the more obscure words such as these four. This puts members of the community in an uncomfortable place. While the use of a word itself may seem scarce, there are plenty of people in the St. Paul Academy and Summit School community who identify with these words and their meanings.
In order to expand the education of students beyond those who attend their group, freshmen Gender and Sexuality Acceptance members Hunter von Tersch Pohrer and Lauren Datta put together a presentation for the freshman class about slang, definitions and general lexicon regarding gender and sexual orientation.
"
"The reason we put this [presentation] together was because we were tired of our class saying that any issue we talk about as a school doesn't exist at SPA.""
— Hunter von Tersch Pohrer
They presented this to the entire freshman class during Monday's x-period in the choir room. "The reason we put this together was because we were tired of our class saying that any issue we talk about as a school doesn't exist at SPA," von Tersch Pohrer said. He states that this issue extends beyond the freshman class, to the entire student body and across all grade levels.
Similarly, Datta states that they wanted to show their grade that gender identity and sexual orientation struggles are prevalent in the SPA community and cannot be ignored. During the presentations, Datta and von Tersch Pohrer shared their own personal experiences with gender and sexual identity, discussed offensive language, outing people, and overall acceptance.
Von Tersch Pohrer and Datta are considering setting up another presentation for the larger school community or in sophomore Wellness classes in order to spread awareness beyond the freshman class.
About the Contributors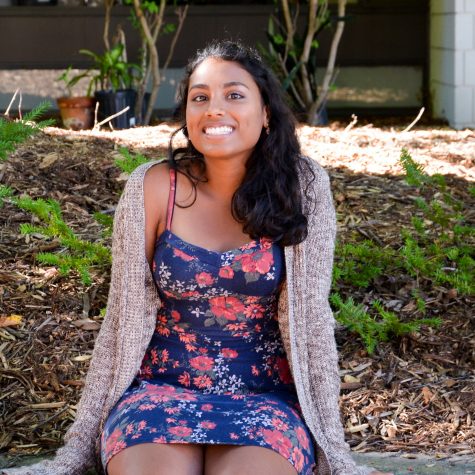 Amodhya Samarakoon, RubicOnline Chief Visual Editor, Aureus Editor-in-Chief
Senior Amodhya Samarakoon serves as the RubicOnline Chief Visual Editor and Editor-in-Chief of the new quarterly feature magazine The Aureus. Amodhya's...
Dianne Caravela, Feature Editor
After spending last year completing Writing for Publication I and II and working as a staff writer for The Rubicon, sophomore Dianne Caravela is super...