Four debaters to argue for top spot in Elite 8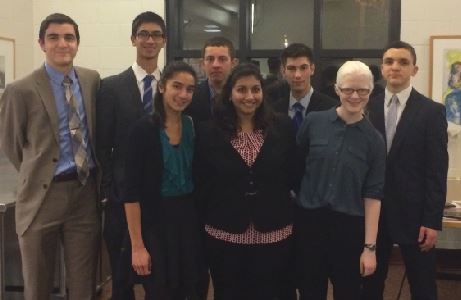 The only "Sweet Sixteen" and "Elite 8" many high schoolers are thinking about in this spring is NCAA March Madness, but for some, these phrases mean something more.
Four St. Paul Academy and Summit School seniors have advanced to the Elite 8 level of International Public Policy Forum debate competition.
Seniors Shaan Bijwadia, Jordan Hughes, Afsar Sandozi, and Thomas Toghramadjian make up the four person powerhouse that has worked hard since November to make it to the finals, researching and writing essays on the resolution, Mass surveillance is not a justified method of governmental intelligence gathering.
"New York's going to be a lot of fun. It's a fun group of people. It'll be cool just to hang out there and to have some time away," Hughes said.
In the first round of the competition, teams were allowed to choose their side in writing a paper in favor of or against the resolution. From there, the top 64 teams were determined by judges.
In the following round, teams were assigned sides, either affirmative or negative, and emailed essays back and forth with the team they were assigned, debating their side. "The affirmative sends their essay over, and the negative sends an essay back responding to their arguments. It's like debating but through essays," Sandozi said.
This process brought them to the Elite 8 where the group will participate in oral debates in New York City, where all of the teams are present in person, rather than debating through email.
Fast Fact
2015 is the first year SPA Debate has made it to the Elite 8.
"It was a lot of work. I mean it was [us] against the top 64, 32, and 16 teams in the world. It's an international competition and you can tell very easily that the quality of essays you're getting, the quality of research being done is hard to match," Hughes said.
Although at this point there are no teams from outside of the USA, prior to the quarterfinals there were teams from Canada, Singapore, Taiwan, and the Czech Republic.
"I their ability to work together to produce written materials that are so coherent which have gotten them to this point. I mean the blending of their research, their writing, and the four of them working as a group has been exceptional," US Debate coach Tom Fones said.
In preparation for the finals, the group has to write new negative and affirmative papers, as well as prepare blocks and rebuttals. "I don't know if this is a good thing or a bad thing, but we just got an email about everyone's essays… so none of our work is secretive anymore," Sandozi said.
The four seniors and their coaches will head to New York City to compete for first place on May 2.
About the Contributor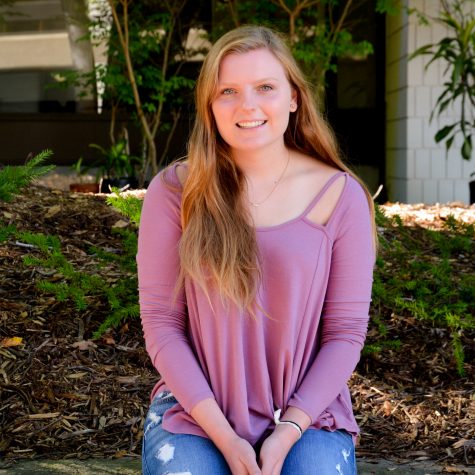 Emily Thissen, RubicOnline Opinions Editor
Online Opinions Editor Emily Thissen has been a Rubicon staff member since her freshman year of high school and has enjoyed her role of reporting and editing...