Dye prepares students for a multicultural world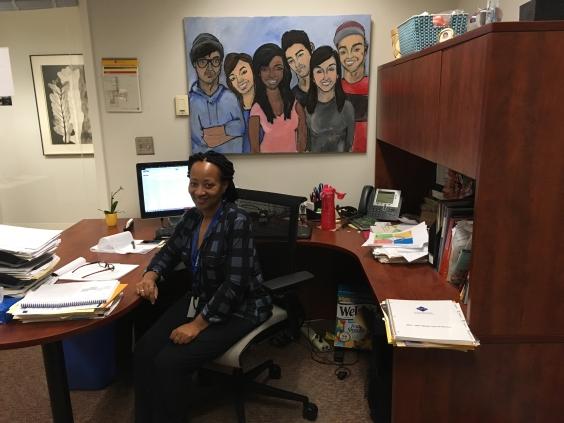 "We live in a world that's very diverse, and we live in a school that values diversity, inclusivity, and equity, and so the goal of [my work] is to prepare our students for a very diverse and multicultural world," Dean of Diversity Karen Dye said passionately as she talked in-depth about her job. Many students at St. Paul Academy know very little about the work she does at school. A few may have seen her advising some of the upper school clubs, but there is little knowledge amongst the upper school students about the work Dye does for the school.
Dye works with a wide variety of groups, ranging from students in grades K-12 to parents. In the upper school, Dye not only advises and co-advises student clubs, like the Intercultural Club and a few affinity groups, but she also works closely with teachers.
"A huge percentage of my job is working with the adults in the community, not just personnel. A [big] part is getting in the classroom and helping teachers in the classroom,… not just with planned activities and curriculum, but also when [they] have particular issues with students in their class," Dye said.
However, Dye doesn't just work with teachers and students, she recruits them.
"I work with hiring in personal management here, which takes up a bunch of time because for faculty [positions], top administration positions, and the positions that work with students, I'm on the hiring committee… I do a lot with recruitment in the admission office. Not just helping select students that come to this school, but also… keeping an eye on the materials we put out, making sure they're inclusive," Dye said.
"
The goal of [my work] is to prepare our students for a very diverse and multicultural world"
— Dean of Diversity Karen Dye
Dye's work is not limited to the school, it also stretches nationwide.
"I do a lot of presentations around the country on different diversity issues, ranging from the professional development programing that I've done,…some of my direct student work…, [and]how to start affinity groups… I [also] go to a lot of conferences, and when I go,… I go to really listen and bring back practices from other schools"
Dye's work centers around three core values: diversity, inclusivity, and equity.
"I think diversity, inclusion, and equity is beneficial for everybody in the world we live in… It's part of the fabric of the school,… there's  a bigger institutional commitment to it,… [and we] want to see how [it] affects not just other people who aren't like us, but all of us in terms of living and working together."
Dye's own life experiences have not only influenced her work, but they have also allowed her to connect with students.
"Being a person of color myself and being a woman is inherent to the work I do, so my personal experiences growing up and my lens on the world directly informs the work that I do with students. I had a really similar experience growing up; I didn't go to a private school, but I did attend a school with very few people of color, and it's a lot better here, but some of the situations are a lot similar to my own experiences."
Dye also participates in organizations outside of school where she finds more ideas to incorporate diversity, inclusivity, and equity to SPA.
"I'm on the board of the Minnesota Black Music Association and it's an organization that promotes black media overall and in the Twin Cities. I've actually met a lot people through that who I've actually partnered with and did some things back here at school, so that's been a great networking opportunity for my work here," Dye said.
About the Contributor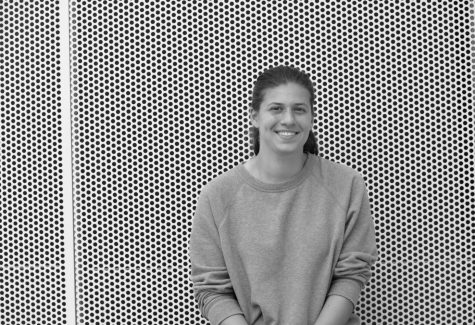 Jenny Sogin, The Rubicon Feature Editor
Jenny Sogin is a junior and the co-Feature editor of The Rubicon. Sogin plays soccer and downhill ski races for St. Paul Academy and Summit School. When...