Collier captivates her class with cults
Cults are a very serious topic that does not have any intersection with school. As a very dangerous extracurricular, SPA does not condone participation in cults. This, however, does not stop members of the SPA community from being morbidly curious about their inner workings.
During one of Upper School English teacher Kristin Collier's Literature of Migration classes, a student came in talking about cults after watching HBO's documentary about the Church of Scientology: Going Clear. Having done some light research on cults via documentaries and books, Collier engaged the conversation for a few minutes before class.
"[My students] were really into it and then, before class started, we all got into a big conversation about it. I was recommending a bunch of different stuff, and then they came in next week and a bunch of people had of followed up on some of the things."
This conversation and Collier's recommendations sparked a casual ongoing discussion about cults in this class. One cult story highlighted by Collier included the Jonestown cult, led by Jim Jones in the 1970s, which ended in the mass suicide of approximately 900 cult members who drank cyanide-laced Kool-Aid.
So what is a cult defined by? The answer is complicated. Merriam Webster defines cult as "a religion regarded as unorthodox or spurious," or, in an alternate definition: "a system of religious beliefs and ritual." This definition is very broad, which many people interested in cults have problems with.
"A hard topic is where do you draw the line between religion and a cult," junior John Hall said.
Junior Miranda Bance keeps her definition simple: "All religions are a cult," she said.
Collier defines a cult based on their violent history.
"It seems like there's often more of a value judgment on organization than one sort of like definition that fits [every cult]," she said. "Based on what I've read, it seems like when the system incites violence or exploitation, then it seems clearly to be a cult, whereas other groups might also be really organized around a set of traditions or even one kind of enigmatic leader but because they don't do anything violent isn't necessarily a cult."
Members of the SPA community who are interested in cults seem to be driven by a morbid fascination with the how of cults. Collier linked her interest in cults to the switch from harmless to harmful infamous cults.
"I'm interested in the fact that cults can look a lot like other organized groups that have just kind of taken a darker turn. Trying to understand where the group tips into something scary is often confusing and not very clear. I think that kind of a gray area is interesting," she said.
"
I don't really follow anything that has to do with cults. [They are] kind of interesting in a messed up way, but I'm also low key scared of them."
— junior Erin Magnuson
Because there is such a disconnect between the SPA community and the shady world of cults, many people don't know much, if anything about cults. 
Senior Issy Weber said, "I don't know much about cults, […] I do know that [cults] have a negative connotation."
Junior Erin Magnuson said, "I don't really follow anything that has to do with cults. [They are] kind of interesting in a messed up way, but I'm also low key scared of them."
Collier believes that it is important to recognize the serious consequences of decisions. "[People who get into cults], their lives are lacking a kind of belonging; that makes them drawn to strong leadership in the family-like organizations. Once people are so far and I think it's probably hard to get out," she said.
Leave a Comment
About the Contributor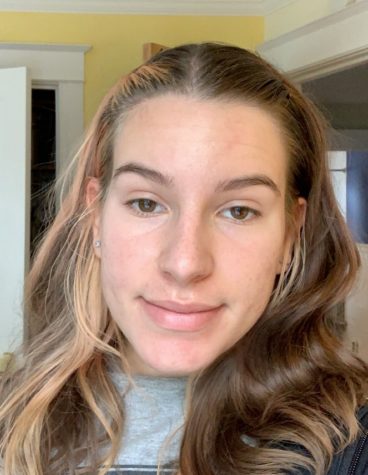 Lucia Granja, Social Media Manager
Lucia Granja is the Social Media Manager on RubicOnline. This is her second year on staff. While staying home, Lucia has been watching shows, listening...