Cast of fall play continue rehearsing for The Caucasian Chalk Circle
"The biggest part is not to get too nervous," senior Charlotte Hughes said of auditioning for an Upper School production. "The director wants you to be "the one" that can do the part perfectly, and so do you!"
Hughes followed her own advice during the audition for the fall play, The Caucasian Chalk Circle, securing one of the two lead roles. The rest of the thirty-seven students who auditioned were all cast for parts in the play as well. "The play requires a very large cast… Some actors are cast in multiple roles," Eric Severson, director of the Upper School theater program said.
The play is an adaptation of the Biblical story of King Solomon resolving a dispute between two women claiming to be the mother of the same child. Hughes and senior Emily Ross were cast in the two starring roles.
"I [am playing] 'the good mother,' Hughes said. "The one that raises the child and gets to keep him in the end…. I had been hoping for the part ever since I read the play."
Ross plays The Singer, a character who provides narration throughout the play.
Hughes explained that the audition process emphasizes versatility and spontaneity.
"At first, Mr. Severson gives us a brief summary of the play, then we cold read in groups. Sometimes he asks us to do specific scenes or redo a scene with a different tone to see if we can change up our styles and follow direction," Hughes said.
"It's ultimately having fun up there that makes [an actor] stand out in an audition," Severson said. "I encouraged [veteran actors] to step outside themselves a little bit, and really try to create something extraordinary."
Rehearsals will continue until their two shows on Nov. 19 and 20.
Leave a Comment
About the Contributors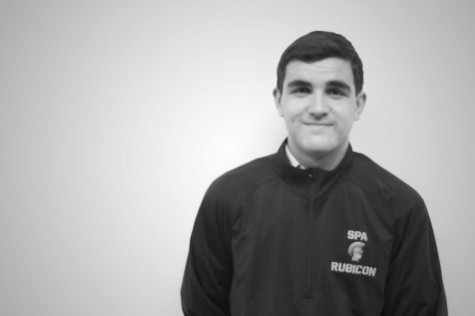 Thomas Toghramadjian, Columns Editor
Thomas Toghramadjian is a senior at St. Paul Academy and Summit School. He is currently in his fourth year on The Rubicon's staff, in the position of Columns...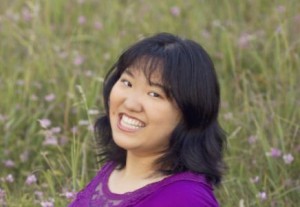 Lucy Li, Online Editor in Chief and Print Managing Editor
Lucy is a senior at St. Paul Academy and Summit School. Previously Cover Story Editor last year and SciTech Editor the year before, she is now Online...