Car Show: Jaeger and Ziemer share favorite features of their automobiles
Driving to school everyday can be a drag. However, some seniors have found sleek and sensible sports cars to improve the dull daily drive.
Senior Kyle Ziemer drives a used Volkswagen Golf GTi, a turbo hatchback bought with upgrades.
"This type of car is popular for car people who like to enhance the performance of their vehicles," Ziemer said.
The modifications that came with Ziemer's VW include cold air intake, an upgraded high pressure fuel pump, and a completely new exhaust system. In addition to driving efficiency, the mods also enhance sound with a large sub-woofer in the trunk.
Senior Matthew Jaeger drives a used Audi A4, a luxury sedan bought in a stylish Monsoon grey color.
"I didn't get to pick the color because it is a used car, but that would probably have been my first choice," Jaeger said. The S-line trim package in the car adds further style.
While there is much to be appreciated in the appearance of the vehicle, the Audi A4 also has a high safety rating.
Beyond researching information for their own cars, these seniors have also broadened their overall knowledge about automobiles. Ziemer researched his car before buying, and as the car ages he continues to learn how to maintain its very special modifications. Jaeger isn't only interested in his own cool car, but also those driven by his classmates, featured in his favorite magazine Car and Driver, and displayed during summer "Cars and Coffee" shows.
"I go to car shows because it's the best way to see a lot of cool cars all at once in Minnesota," Jaeger said. "A new car show that [started] on Nov. 18 is called "The Grand Tour"; it's hosted by the same people that were on my previous favorite car show."
Achieving the balance between performance and luxury, these sports cars modify the daily routine to add a little interest to the everyday drive.
About the Contributor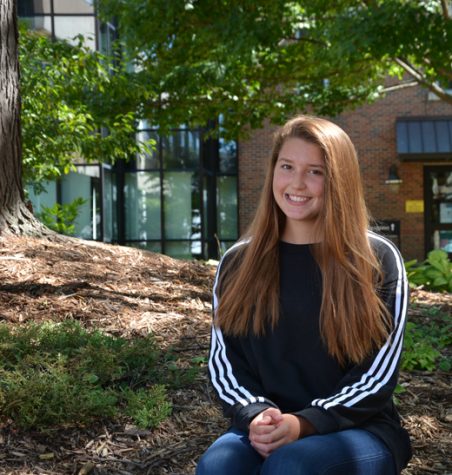 Sophie Jaro, The Rubicon, Chief Visual Editor
This is senior and Chief Visual Editor Sophie Jaro's third year on the St. Paul Academy and Summit School newspaper staff. Her love for art which she...