In 2025, Sawyer Bollinger Danielson will continue what she has been doing all her life– playing soccer in the Twin Cities. But Lang Field will be replaced by Elizabeth Lyle Robbie Stadium and the IMAC replaced by the Big Ten. Bollinger Danielson announced her commitment to play Division 1 soccer at the University of Minnesota via Instagram on Oct 11.
View this post on Instagram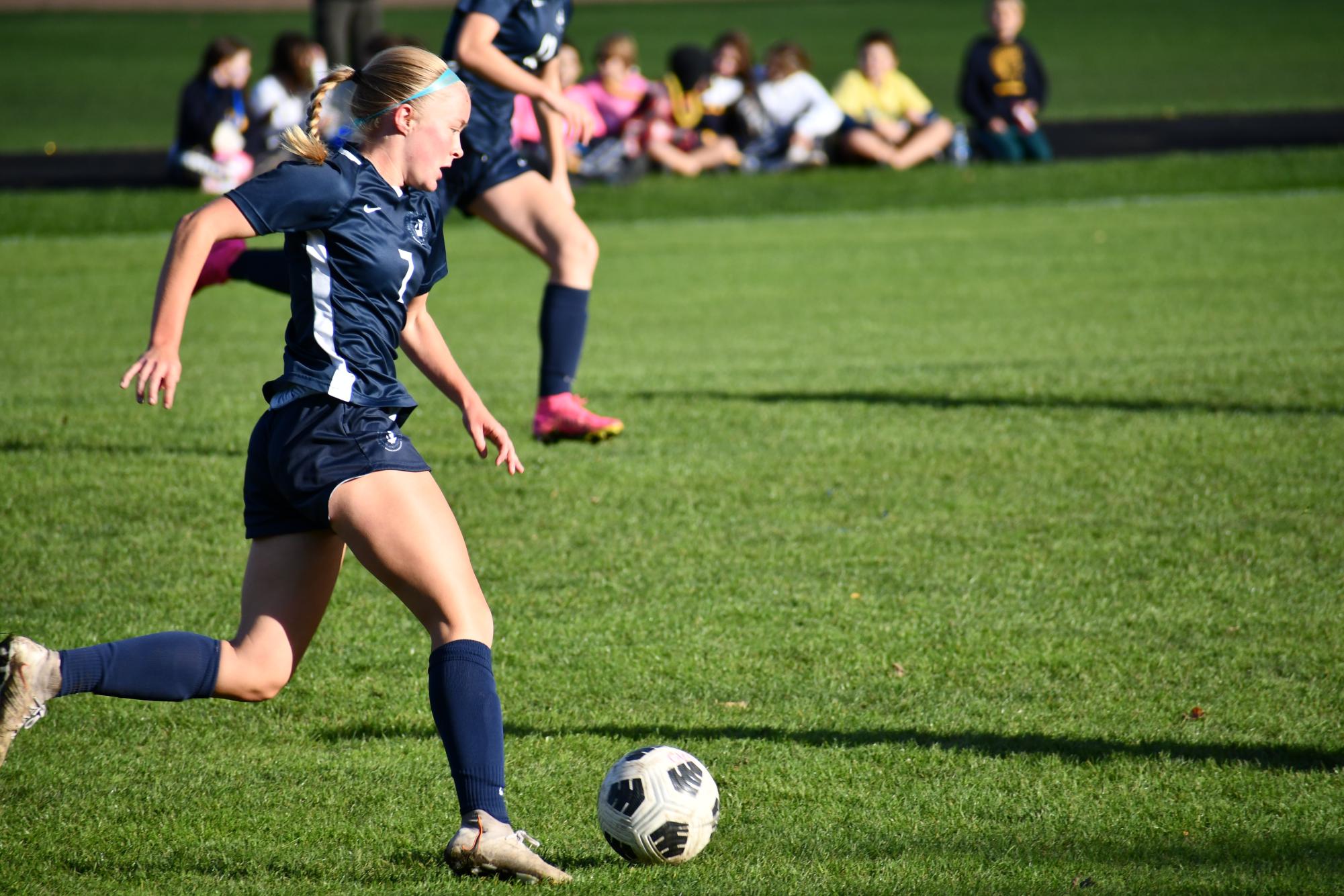 The Division 1 recruitment process can officially begin on June 15 prior to a player's junior year. Right away, junior Sawyer Bollinger Danielson received a few calls from college coaches, who were aware of her talent after watching her club team compete in college showcases. One of those coaches was from the University of Minnesota and invited Bollinger Danielson on an official visit– an opportunity to meet the team and see their facilities.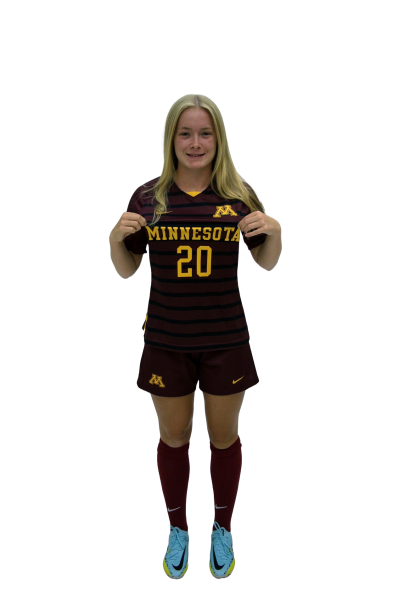 "The team is all so nice, and the facilities are insane. And the living is pretty nice too," Bollinger Danielson said, on her visit to the University of Minnesota.
Bollinger Danielson had connected with coaches from other schools, but ultimately decided the best option was the one closest to home. "I would try other visits, and kept comparing everything to the U of M, and nothing really beat it. So I just decided to commit," Bollinger Danielson said.
With over a year and a half left before she plays at the Division 1 level, Bollinger Danielson is already getting excited about the new level of competition and teamwork she will encounter at the U. "I know how hard it is to play, and hopefully, I'm good with it," she said.
Bollinger Danielson is a standout on the SPA Girls Varsity Soccer Team, but already plays at a more competitive level than we see on Lang field. She describes her club training and games as faster-paced. "In high school, I have more time on the ball, but in club, once I touch it there's someone right on me," Bollinger Danielson said.
"
She's just a really good teammate. She puts it all out on the field and is really supportive.
— Eva Lutgen
In addition to time with the ball, scoring is also different at Bollinger Danielson's elite level.
"My confidence gets boosted because so many goals are scored in high school, but in club, you can't really judge yourself on if you score or not," Bollinger Danielson said.
On the SPA soccer team, Bollinger Danielson is the top scorer– and likely will become the top scorer in the team's history. At the Oct 7 homecoming game, she became the second most scoring player in SPA girls soccer history. With another year left on the team, she hopes she can beat the all-time record.
In addition to her impressive performance on the field, Bollinger Danielson brings a lively personality to the Girls Varsity Soccer team. Center mid Eva Lutgen has played with Bollinger Danielson for three years and appreciates her energy. "She's just a really good teammate. She puts it all out on the field and is really supportive," Lutgen said, "She brings passion and spirit."
No matter the team or level, Bollinger Danielson makes her teammates laugh and bring their all to the game.