Vincent Cheng substitutes for creative writing aficionado Wahmanholm
During US English teacher Claire Wahmanholm's leave, substitute Vincent Cheng is taking her classes in the English department through the fall. He teaches two sections of the sophomore American Literature class and two Creative Writing electives this spring.
Coming from a creative writing background, Cheng said he has received a tremendous welcome from the Saint Paul Academy and Summit School community. "It was kind of hectic to come in at the end of the quarter," Cheng said. "I've had a lot of help from people […] and the students have been really good."
"
I love Dr. Wahmanholm and now I love Mr. Cheng because […] they're quite similar which is a very good thing."
— Annika Rock
Cheng has received an undergraduate and master's degree in creative writing at the University of Minnesota. With a passion for creative writing, Cheng is qualified to teach for Wahmanholm, who is a well known for her poetry. His experience so far teaching high school students at SPA has been very different from his past experiences with college students, in a positive way.  
"In college, when I was teaching undergraduates, it often to like a struggle to get people to participate, [because they were] just there for […] some kind of course requirement. Whereas at SPA, I feel like discussion is never an issue, people really come prepared, and they're always excited to talk about the material. It's been refreshing," Cheng said.
He also notices differences between college and high school students' perspectives: "A lot of [college students] are fairly set into who they are. As a result, they are more developed, but also more stubborn [and] set in their ways. Whereas, I think high school students seem eager to take on different perspectives," Cheng said.
In the classroom, Cheng uses this fresh perspective to his advantage by having fun with his students.
Sophomore Annika Rock said, "There aren't many differences [between Dr. Wahmanholm and Dr. Cheng], considering they're both extremely invested in English as a subject, they both love to collaborate with kids."
Rock said she appreciates both Wahmanholm and Cheng's humor and ability to relate with their students. "I love Dr. Wahmanholm and now I love Mr. Cheng because […] they're quite similar which is a very good thing," Rock said.
Cheng will be teaching at SPA until the end of the 2019 fall semester when Wahmanholm plans to return.
Leave a Comment
About the Contributor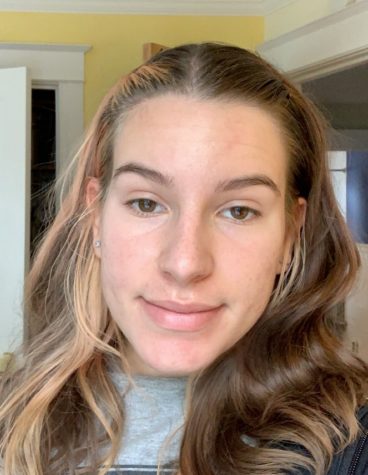 Lucia Granja, Social Media Manager
Lucia Granja is the Social Media Manager on RubicOnline. This is her second year on staff. While staying home, Lucia has been watching shows, listening...