Wahmanholm wins 2018 Lindquist & Vennuum Prize for Poetry
Dr. Claire Wahmanholm won $10,000 in prize money and will have a collection of her poems published nationally.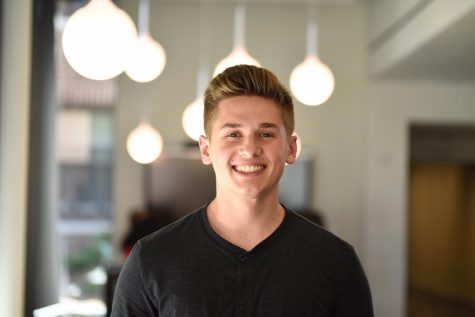 More stories from Kelby Wittenberg
This year, Dr. Claire Wahmanholm, a US English teacher, was the recipient of the Linquist & Vennum Prize for Poetry. This is the seventh year the award has been given, and it's designed to support and showcase poets from all over the Upper Midwest and bring their work into the national spotlight. In order to submit her work, Wahmanholm had to submit it directly to Milkweed Publications during an open reading period.
"Poets don't typically have agents who shop the book around for you–we don't pitch or anything like that," said Wahmanholm.   
Rick Barot, judge of the competition, said the following about Wahmanholm's work:
"
It's a huge deal – certainly the biggest award I've ever received"
— Wahmanholm said
"Long after I finished reading Wilder, I was in grief that its beauty had ended[…]Wilder is a staggeringly dark proposition about where we are going. And while the book offers no easy scenarios of rescue or solace, its lyricism is nonetheless steeped in vibrant making. As the speaker of one poem says, 'We had seen many last things: the last acorn, the last lightning storm, the last tide.' And maybe, just maybe, in the artfulness brought to that exquisitely vatic catalog, the work of repair takes place."  

Wahmanholm expressed huge amounts of gratitude and joy at hearing of her victory. In addition to having her poetry collection published by Milkweed Editions in November 2018, she also won $10,000 in prize money. She had submitted a manuscript of her poems back in February, and her collection won over hundreds of other submissions.    
"It's a huge deal – certainly the biggest award I've ever received. The typical monetary prize for winning a book contest is in the ballpark of $1000–$2500, so 10k is absolutely ridiculous," said Wahmanholm.
"Milkweed is an awesome press with great distribution. Any book of poems will have pretty limited readership, just because of the genre, but having good distribution mitigates some of that and puts the book in as many hands as possible. It's pretty exciting," Wahmanholm added.
______________________________________
Wilder by Claire Wahmanhom will be on sale around November of 2018
About the Contributor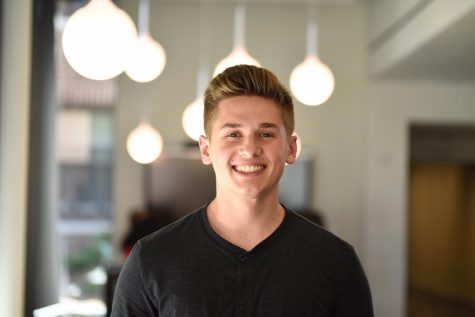 Kelby Wittenberg, News Editor
Kelby Wittenberg is the Rubicon News co-editor at RubicOnline. This is his fourth year on staff. He enjoys RubicOnline because he believes news is the...