Spartans celebrate athletic history with new Hall of Fame
St. Paul Academy hosted the Athletics Hall of Fame inauguration ceremony Sept. 10 at the Huss Center for the Performing Arts to recognize talented alumni athletes and celebrate SPA's century-long athletic history. Emceed by former teachers and coaches Jim McVeety and Mickey Scott, the ceremony was a success with more than one hundred attendees with a mix of alums, SPA families, and students.
31 individuals: 25 athletes and 6 administrators/coaches. The establishment of the Athletics Hall of Fame marks the beginning of a new tradition at SPA. "It's something that a lot of our SPA alumni have wanted for a long time. But I think when we figured out that many, many schools had Halls of Fame that were online, suddenly, that possibility of us doing that, too, really opened up. We have such a treasure trove of wonderful photos, great historical documents, and other things that we realized if we spent a year or so doing all the research and putting it together, we could bring that to life here at SPA," Director of Institutional Advancement, Dorothy Goldie said.
The Hall of Fame is presented in an online format that documents the timeline of SPA's athletic history and the stories of each of the honored inductees. One can also find slide presentational forms of the Hall of Fame throughout the school in the hallways and Redleaf Commons.
"You know, it's just a great way to recognize our student-athletes at a time when it was very difficult to do that. It's a great event, the first time," Head of School Luis Ottley said.
During the ceremony, the emcees read the achievements and projected each honored individual in Huss. For some, the athletes were able to come and give a small acceptance speech and talk about their stories. For others who couldn't make it, their families and friends came to speak about their memories with them.
At the end of the ceremony, refreshments were offered for alums and SPA families to bond and reconnect.
"Although it's obviously not everyone could be here today. Some people are no longer with us, and some people live in other places, but like seeing old friends, family members of old friends, teachers, or anyone else you know, I think that's really important and something that you wouldn't be able to do without an event like this," senior Freya Brokken said.
The majority of the attendees were elderly alums. Brokken's grandmother, Ann Luyten Dieperink '53, was inaugurated into the SPA Athletic Hall of Fame. "I'm here because I have a relative. But I think we have students here who might be inaugurated in the future. So I think showing support and respect for the elderly alumni who were here in the past is really important too," Brokken said.
With this new set-up of honoring the outstanding athletes, coaches, and leaders in the school's community, SPA is looking forward to further expanding and continuing this culture by opening up the submission of future honorees and carrying the tradition on to future generations.
Leave a Comment
About the Contributor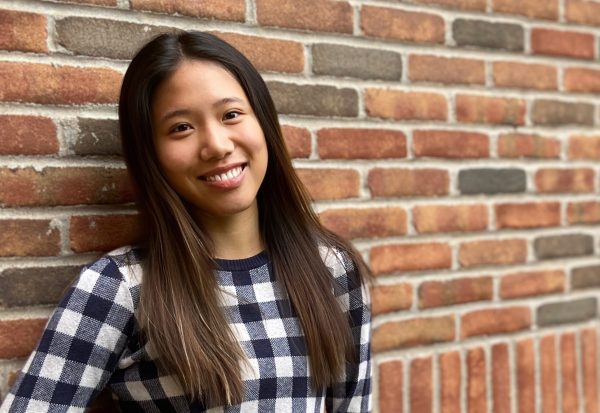 Rita Li, Creative Design Manager
My name is Rita Li (she/her) I work as Creative Design Manager for The Rubicon online. At school, I'm involved in tennis, ping pong club, and ASA. I...