Senior speeches move to hybrid
Beginning with the 14th set of speakers, senior speeches will undergo a hybrid format for the month of January.
Beginning with the 14th set of speakers, senior speeches will undergo a hybrid format for the month of January.
On Jan. 6, Upper School Dean of Students Chantal Thornberry announced that as an additional COVID-safety and social distancing precaution following the surge in cases, only senior and mixed grade advisories, the speakers' family, and guests, and those introducing speakers will watch speeches from the Huss auditorium. The remaining members of the upper school community will tune in from their advisory locations through a livestream, similar to the format speech-viewing took during both online and hybrid portions of the 2020-21 school year.
With almost half of the class of 2022 having already given their speeches with the whole upper school community as their in-person audience, the 16 speakers scheduled for this month were disappointed by the recent change.
"My first thoughts were definitely pretty negative, at one point I almost attempted to switch days, so I could have a normal packed Huss. There were two main things I didn't like about the switch to only seniors, first, I wanted people to actually hear and pay attention to my speech. The second is that I was of course really nervous to give the speech in front of tons of people and for some reason giving it to only the seniors is much worse than the whole school […] the setup felt so much more intimate," said senior Sarah Oppenheim, who was the first speaker to give a speech with the new format.
However, while the situation may not be ideal, the decision was not made lightly.
While watching speeches independently in classrooms allows students to disregard typical assembly guidelines such as stopping side conversations, silencing phones, and putting away all food and beverages, it is expected that the audience respects the speakers and gives them their undivided attention, just as they would when listening in-person.
As the administration continues to assess the school's vaccination rates, the number of COVID cases, and the effectiveness of current safety measures throughout the rest of the month, seniors, underclassmen, and faculty alike hope for the restoration of normalcy to the weekly assemblies.
Leave a Comment
About the Contributor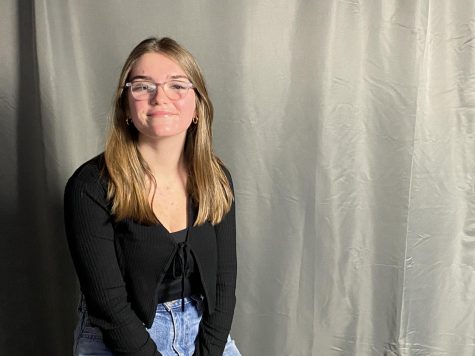 Ali Browne, Production Manager
Hi! I'm Ali Browne, and I'm the Production Manager for RubicOnline. This is my third year on staff and in the past, I have been the feature editor and...