World Cup to be hosted in Qatar starting Nov. 20
For the 2022 World Cup, FIFA's congress has voted to host the world cup in Qatar. FIFA's decision has sparked heated debate and criticism from the general public and experts alike. From the $220 billion price tag, 6,500 migrant deaths, and countless other human rights issues in Qatar, the 2022 World Cup is the talk of the world for many sports fans.
Freshman Lam Le thinks FIFA's corrupt, but this is nothing new to him. Le said, "I have always thought of FIFA as a corrupt administration."
Freshman Patrick Wall agreed with Le that the World Cup being hosted in Qatar is not what made them corrupt; it is simply the icing on the cake.
John Birch, current boys JV soccer coach, also agrees with this claim.
Birch said, "It has always been corrupt, but now you can see how far they will go."
Experts published in the Seattle Times and New York Times also agree that FIFA has been corrupt. With 13 ongoing cases plus 62 other cases, FIFA has been involved in many bribery and ethics cases, with "their ethics case load peeking at 197 active cases," in a report published in the Seattle Times.
Wall said, "I heard a report on NPR that 6000 people died while building the stadium for the World Cup," which is mostly true.
According to the Seattle Times, Qatar has had 6,500 migrant deaths since it hosted the World Cup 10 years ago. This includes migrants from Kenya, India, Bangladesh, Nepal, and Sri Lanka. According to The Guardian, the death toll could be significantly higher.
Although these deaths are not categorized by occupation or specific location, it is still highly likely that most of these deaths were from migrant workers working towards preparing to host the World Cup. Even with this migrant worker death toll, there have still only been 37 deaths directly connected to the World Cup construction. Approximately 91% of those have been classified as "non-work-related" by the events organization committee.
Experts have questioned the use of the term because, in some cases, it has been used to describe deaths that occurred on the job, according to a report in The Guardian.
The U.S. Department of Justice said, "FIFA officials were bribed to award world cups to Russia and Qatar," according to the New York Times.
However, this is nothing new.
It has been suspected for over a decade that Russia and Qatar were buying votes to host the 2018 and 2022 World Cups. Although most agree that this has happened for years now, the U.S. Department of Justice is just starting to crack down on FIFA as the Times article states, "Department of Justice… said for the first time that representatives working for Russia and Qatar had bribed FIFA officials to secure hosting rights for the World cup men's soccer."
The previous information is no secret to Wall: "I have heard lots of reports that FIFA has been bribed a lot."
Wall also said, "I think FIFA was bribed and corrupt and was bought out."
It has been explicitly revealed by U.S. prosecutors that top FIFA board members were paid before the vote to choose Russia and Qatar as hosts, and that's not all; three South American officials also received payment to vote for Qatar. Former soccer official Jack Warner received $5 million through a string of shell companies to vote for Russia.
All of this aside, the 2022 World cup remains slated to start on Nov. 20; corruption aside, fans still anticipate an action-packed event. The world cup is still projected to reach an audience of 5 billion people and generate $17 billion for the Qatari economy. The politics and methods behind this event have been widely reported as corrupt. Thousands of deaths have been attributed to this event.
It begs the question of how to further prevent such controversy while conducting events on an international scale.
Leave a Comment
About the Contributor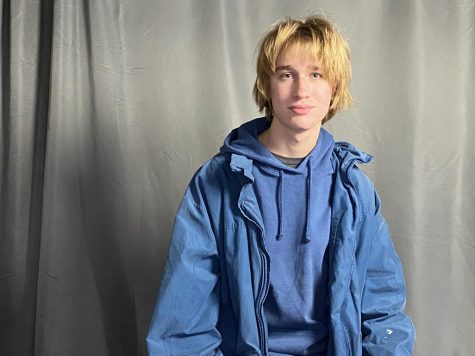 Evan Morris, Staff Writer
Hi, My name is Evan Morris (he/him). I work as a staff writer for The Rubicon, Rubiconline, and Ibid yearbook. At school, I'm involved in soccer and...