[GOOD QUESTION] What goes into a theater production?
A play takes everybody's commitment to the vision to work; each individual role is critical to the final product. For US plays, a step-by-step schedule is necessary to get to a successful final curtain.
Step 1: The script
But first, the play needs to be decided upon. "The fall play is a play called Peter and the Starcatcher by Rick Elise," Severson said. "It's based on the 2004 series of novels of the same name by Dave Berry, and it looks at how Peter Pan became Peter Pan."
Step 2: Technicals
Contacting all the necessary people, like lighting designers and makeup artists happens next. "Even before casting, I've been meeting with set designers. Sarah Herman is our technical director and scenic designer for both middle and upper school and she's been with us since the fall of 2011," Severson said.
Although there is the risk of not getting the role, auditioning is exciting. Junior Mimi Huelster said, "The audition part of the process is pretty nerve-wracking, but it's still exciting. It's nice to see everyone together and perform with others while we wait for the much more stressful part of actually putting the show together to start."
Step 3: Casting
Casting is important too. Auditions took place Sept. 21-21. but had to be altered in order to accommodate protocols like masks. Severson said he auditioned "…probably a week or two earlier than I normally would" because it's been 18 months since students engaged in in person rehearsals or performed live. "We haven't really done that since one acts of 2020," Severson said.
Senior Per Johnson said that seeing the list is a highlight of the process: "Everyone is nervous when Severson posts the cast list, and therefore it is amusing to watch as he posts the cast list."
Step 4: Rehearsal
It's also important to Severson to make sure the cast gets enough time to work together, in case a schedule change — like a return to hybrid or distance — becomes necessary.
Adapting theater for safety protocols isn't new for Severson: since the spring 2020 musical that rehearsed dance numbers but never performed, to streaming a fall play, separate one act recordings, and shifting to a cabaret for spring musical last year, Severson has had to be creative about what it means to put on a production.
Sophomore Oliver Zhu, who is new to US theater said, "it feels like a big family when everyone is working together and doing their part to bring its potential to fruition."
Step 5: Set, costumes & makeup
Junior Soren Miller, a set designer and builder, enjoys his role. "I enjoy the set building because it makes the whole process feel more hands on."
Junior Morgan Riley agrees: I enjoy set building because I can participate while not being the center of people's attention for a bit; I still act, but it's nice to have a break out of the spotlight."
Step 6: Tech week
Actress Rachel Swenson has been in theater for many years, her interest starting in middle school. Now a junior, she's preparing for her next production. Tech week, the week leading up to opening night of a play, means long hours in a big push to perfect the run of the show. It is a time to work out any final kinks and mistakes; it's the time to memorize the last lines. "Stress is super high, and nights run long. Everybody scrambles around. It's like a hectic storm, but I wouldn't have it any other way," Swenson said.
"Practice makes perfect," a saying so applicable to the productions held at the school. In between the final play and the casting, actors and actresses have to memorize their lines and perfect their movements.
Tech week is the final week before the play takes place and it's the remaining time for actors and actresses to memorize their lines. "Tech week is my favorite part of a theater production because, even though everything is chaotic and stressful, it feels like the week when all the magic happens. What used to be just words on a page becomes a real show and everything we worked on for the past month or so becomes something we can finally share," senior Annika Brelsford said.
Step 7: Performance
Finally, the production is stage ready. Over the course of the many weeks classmates get to learn from each other, perfect their acting, and get closer as a community.
Junior Parisa Ghavami said, "I love connecting with my castmates because it makes the theatre experience more fun and it makes me feel as though we are one big tight-knit community. Learning how to embody the character you are going to play is a mixture of help from others and work done by yourself."
Peter and the Starcatcher takes the Huss stage Nov. 19-20 at 7 p.m.
Leave a Comment
About the Contributor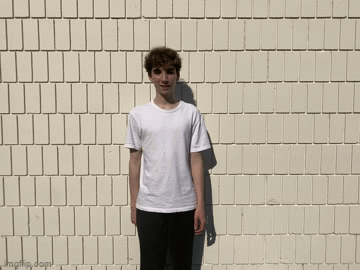 Hobbs Lillygreen, In-Depth Editor
Hobbs Lillygreen is the In-Depth editor for The Rubicon and dives deep into subject matter affecting the SPA community. Some interesting facts about him...