Upper School Council works to revise cell phone policy
The idea of letting students use their cellphones during the day has started a discussion in St. Paul Academy and Summit School's Upper School Council and around the school.
"We should be able to use our phones during the day for a certain reason, not going on Facebook or Twitter. Texting or calling your parents, I think, should be allowed," junior Dean Issacson said.
"Many people during the day already use their phones; we should just change the policy to be able to use them rightfully," sophomore Chloe Wilkens said.
USC will be talking about the current phone policy at SPA and if they will be keeping it the same or not.
Surveys were handed out to the student body through their advisories to get a whole range of opinions in the school thought about the current policy.
Alena Porter a sophomore USC representative said, "We want to create a policy that accommodates the needs of the students as well as the faculty."
Some students are hoping for some type of change. "People should be able to use their phone whenever, but only in free periods," junior Sarah Little said.
But senior Bryant Carlson sees nothing wrong with the current policy. "I don't really care about it, I don't use my phone in school," Carlson said.
Administration will have the final say, but USC hopes to have a strong voice in the matter. "The policy will be changed, but we are still discussing how it will be changed," Porter said.
USC plans to talk to on Oct. 15 which will include five teachers and five student voices. Teachers were also surveyed, but USC wants a more direct response on how the policy should be changed. "The goal is to have a new policy in place by the second semester," junior Zeeshawn Abid, a USC representative, said.
This article has been revised for the following: Chloe Wilkens's name is now correctly spelled. 
Leave a Comment
About the Contributor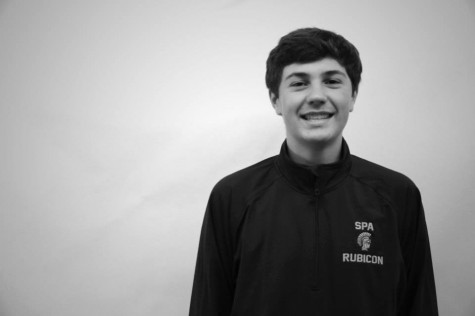 Patrick Commers, Head Photographer/Arts Reviewer
Patrick is a junior at St. Paul Academy and Summit School. Patrick has two passions (other than The Rubicon of course): baseball and politics. He plays...