Try these top picks for Earth-friendly body care
Sustainability has long been a problem in the beauty industry. The use of wasteful packaging and ingredients that are unnatural or harmful to the environment are some of the key issues brought to light in recent years. Luckily, some brands are beginning to change their practices and have shown efforts to sell skin care, body care, and makeup products that are more eco-friendly. It can be difficult to make the switch to sustainable products because trying something new that works differently or has a different price can be uncomfortable and breaks routine. However, this guide to environmentally-friendly beauty offers affordable, effective and clean options to meet anyone's needs.
Lush takes an ethical approach to sourcing its raw ingredients and minimizes packaging with its "naked" products. Everything sold at Lush is also vegetarian and cruelty-free. The company does an excellent job of being transparent about its environmental impact and the ways it is working to help the planet. Lush has a wide variety of products available including bath bombs, body scrubs, hair treatments, lotions, perfumes and eye makeup. One bestselling body care item is the package-free shampoo bar, which is available in several different scents. The shampoo bars cost an average of $14 a piece, and one bar is equivalent to three 250 mL bottles of liquid shampoo (about 80 washes).
"
Luckily, some brands are beginning to change their practices and have shown efforts to sell skin care, body care, and makeup products that are more eco-friendly."
Herbivore Botanicals
Herbivore places an emphasis on natural, high-quality ingredients. The brand has also eliminated animal testing and packages nearly every product in glass and/or paper, rather than plastic. The product line includes moisturizers, serums, cleansers and other skin care and body care items. Though many of these products have high price points due to the quality of their formulas, there are also some cheaper options available. For example, the Pink Clay Cleansing Bar Soap costs just $14 and receives top reviews. Plus, it is packaged in an easily-recyclable, small paper box.
Aveda
Aveda creates salon-quality products that are also 100% vegan and primarily packaged in post-consumer recycled materials. The company also boasts an initiative to raise money for clean water, a carbon-neutral shipping promise, and a complete glossary of (mostly naturally-derived) all ingredients used in Aveda products, which is available on the website. Though Aveda is known for its hair products, skin care, body care, makeup and fragrances are also for sale. The hair products tend to be pricier because they are truly salon-grade products, but cheaper options such as the Shampure Nurturing Shampoo ($20) are still best-sellers.
The Body Shop
The Body Shop is another environmentally-friendly option due to its 100% vegetarian products, 68% recyclable packaging, and focus on choosing sustainable ingredients. The Body Shop is a goal-oriented brand looking to make even more changes to help the planet in the future. The brand's many products include shower gels, moisturizers, face masks, shampoos/conditioners, fragrances and numerous kinds of makeup. One highly-rated item is the body butter, which is available in several scents and is priced at just $7.
Ilia
Ilia is a brand working towards a sustainable future through a unique program: 1% of all Super Serum Skin Tint SPF 40 sales goes towards reforestation. The ultimate goal is to plant one million trees by the end of 2023. Ilia specializes in makeup products for the eyes, lips and face, but also sells some skin care products. It is worth noting that most products have a high price point, but quality is the primary reason behind this.In addition to the popular skin tint, the Liquid Powder Eye Tint is a bestselling liquid eyeshadow that comes in a variety of colors and costs $28.
The list of sustainable brands in the beauty industry goes on much longer than this one, and if more brands change their practices, other brands will follow in their footsteps. Do not be deterred from buying an environmentally-friendly product because of its price—there are many affordable options available, including several on this list. Plus, while natural ingredients are healthier for the environment, they are also healthier for the body. Trying out one new, eco-friendly product is an excellent way to care for the planet, and a manageable change to make in an everyday routine. After all, what is self care without caring for the Earth?
View Comments (1)
About the Contributor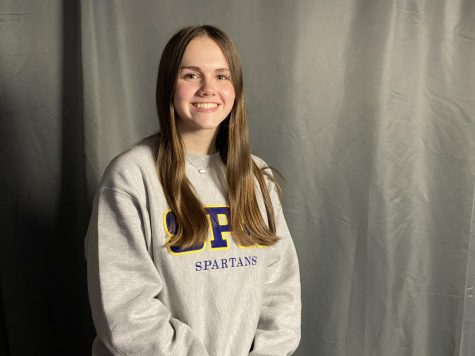 Eliana Mann, News Editor
Hi! My name is Eliana Mann (she/her). I am a News Editor for RubicOnline, and this is my third year on staff. Outside of journalism, I enjoy spending my...