[The 5] Upcoming weekend snow storm, MN senior centers recieve more vaccines, U.N. ratifies nuclear weapon treaty and more
LOCAL
Many counties in the Twin Cities and southern Minnesota have received winter storm watch warnings for this Saturday's winter storm. Experts estimate southern counties along the Minnesota River will receive 4 to 7 inches of snow tomorrow. The Twin Cities could be looking at around 4 to 6 inches of snow come Sunday morning. Travel may be difficult in the upcoming storm but it won't be too severe.
(Source: The Star Tribune)
Members of senior centers are receiving more and more COVID-19 vaccine opportunities as the vaccine access is getting larger. Despite this many people 65 and older tried to get access to the vaccine, however, only 6,000 people 65 and older received the vaccine on Tuesday having to wait in long and cold lines. Minnesota is falling behind other states in vaccine administration as it's the 33rd state in the nation for its per capita rate of COVID-19 vaccine doses administered. Minnesota is receiving tons of first doses for the vaccine, but many patients have had to wait or will have to wait a while to receive the second dose.
(Source: The Star Tribune)
NATIONAL
The House of Representatives is planning to send the Articles of Impeachment of Donald Trump's "incitement of insurrection" to the Senate on Monday. This will start Trump's trial, intensifying existing controversy within American society. Once the article arrives, the Senate will become a court of impeachment and judgment until a verdict is chosen.
(Source: The New York Times)
President Biden's cabinet is the most diverse in U.S. history consisting of more women and people of color. Biden wants his cabinet to "look like America" and change from how the previous administration's cabinets have looked like. More than half of his cabinet is projected to include people of color and 48% of the team will be women. But the diversity doesn't end with just his cabinet, other teams situated in the federal government will be filled with more women and people of color.
(Source: The New York Times)
The U.N. Treaty to ban nuclear weapons went into effect today. Around 50 countries accepted this treaty however, world nuclear powers like the U.S. who possess nuclear weapons have not signed it. This treaty bans countries from creating, acquiring, owning, or stockpiling nuclear weapons as it's now international law. This ban is a hopeful step forward to total world disarmament.
(Source: NPR)
Leave a Comment
About the Writer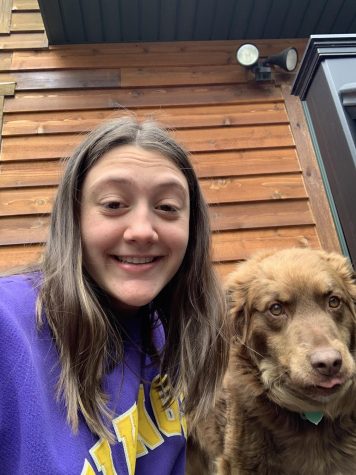 Annika Rock, News Editor
Annika Rock is a News Editor at RubicOnline. This is her second year on staff. During quarantine, she has been taken daily walks around her neighborhood...