[The 5] MN COVID-19 restrictions loosen, struggling Duluth providers bounce back, Mount Everest is open for climbers and more
LOCAL
Governor Tim Walz announced that there will be a relaxation of the COVID-19 restrictions in businesses and places of worship. The limits of capacity will be loosened so more people can be in a building at the same time. He announced that larger events such as school prom and live baseball games can make a comeback this spring. Despite these changes, mask-wearing and social distancing will still be required and enforced in Minnesota. Many of these measures will begin next Monday.
(Source: The Star Tribune)
In 2020, the biggest healthcare providers, Essentia Health and St. Luke's, in Duluth were struggling financially. The providers laid off tons of workers and Essentia mentioned they lost over $100 million due to the pandemic. St. Luke's mentioned they had to cut wages and scale back hours. However, by the end of the year, they bounced back and recovered significantly. But they aren't back to 100% as Essentia ended 2020 with an 8% drop in full-time workers compared to previous years and St. Luke surgeries were down one-third in 2020.
(Source: The Star Tribune)
NATIONAL
The U.S. is going to partner with India, Japan and Australia to increase the global supply of the COVID-19 vaccine. This is a step the Biden administration is taking to address the global shortage of the vaccine. More specifically, the partnership is mainly designed to address the vaccine shortage in Southeast Asia. President Biden is facing accusations of hoarding vaccines in the U.S. as many people want him to address countries in need of the vaccine.
(Source: The New York Times)
Even though last year over 180 nations agreed to put strict limits on exports of plastic waste to join the fight against plastic pollution, American exporters are continuing to ship unwanted plastic waste overseas to poorer countries. The trade data from January, when the agreement was supposed to be in effect, showed that changes have barely been made for the American plastic exports. People believe that they are ignoring the rules and continuing to send plastic waste to poorer countries.
(Source: The New York Times)
INTERNATIONAL
Mount Everest is back open again for climbers. Mount Everest is usually full of climbers but after the pandemic struck there were very few insight. However, as restrictions loosen, climbers who test negative for the virus and have quarantined for a week can once again climb the massive mountain. The restrictions will be in normal conditions around April and about 300 foreign climbers are expected to begin their climb this spring.
(Source: The Washington Post)
Leave a Comment
About the Writer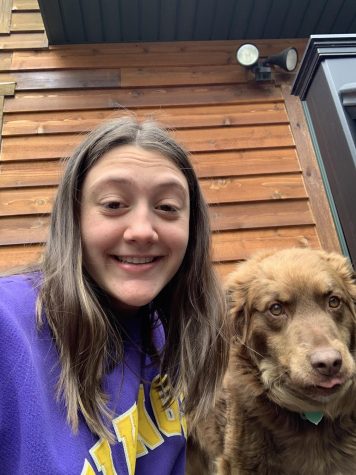 Annika Rock, News Editor
Annika Rock is a News Editor at RubicOnline. This is her second year on staff. During quarantine, she has been taken daily walks around her neighborhood...