[The 5] Jurors for Chauvin trial deliberate, Florida voting bill passes through Senate Rules Committee, Europe resumes rollout of J&J vaccine and more
LOCAL
Jurors start their second day in deliberations over the Derek Chauvin trial.  Jurors have heard from over 44 witnesses in the span of just a couple of weeks. The jurors are currently being sequestered as they deliberate a unanimous decision. They ended deliberations at 8 p.m. yesterday and resumed at 8 a.m. this morning.  Charged with second-degree unintentional manslaughter. third-degree murder and second-degree manslaughter, Chauvin is currently free on bond while the jurors decide on a verdict.
(Source: The Star Tribune)
A new Duluth-based Northland Foundation grant program, Maada'ookiing, has formed to help northern Minnesota's tribal communities finance volunteer activities for their efforts to preserve traditions and indigenous cultures. The program is designed to allow representatives from the surrounding tribal nations to decide where the money goes instead of the program's staff members. Grants of $2,500 will be given to individuals or groups three times a year starting this May.
(Source: The Star Tribune)
NATIONAL
A bill that could institute many new voting restrictions in Florida passed through the Senate Rules Committee in the State Senate on Tuesday and is planned to move through the chamber in the next couple of weeks. Some of the restrictions introduced by the bill include prohibiting residents from handing out water to voters who are within 150 feet of the voting building, adding more identification requirements for absentee ballots and requiring voters to request an absentee ballot for every election instead of being on an ongoing list.
(Source: The New York Times)
Carbon emissions are planned to surge as the world bounces back to normal from the pandemic. They are on track to reach the second largest annual rise on record. The demand for global energy is already projected the pass the 2019 levels. Environmentalists had hoped the pandemic would have caused a decline in emission excess activities, however, the outcome is soon to be much different.
(Source: The Washington Post)
INTERNATIONAL
Europe is resuming the rollout of the Johnson & Johnson vaccine after the E.U. drug regulator stated that the vaccine poses a potential risk of individuals contracting a rare blood clot, however, the benefits of the vaccine outweigh this risk. The agency is leaving it up to the individual E.U. countries to decide whether and how they want to limit the administration of the vaccine to their residents, however, they haven't recommended the stop of the vaccine.
(Source: The New York Times)
Leave a Comment
About the Writer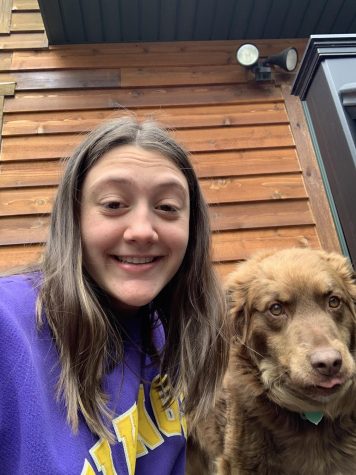 Annika Rock, News Editor
Annika Rock is a News Editor at RubicOnline. This is her second year on staff. During quarantine, she has been taken daily walks around her neighborhood...