[TECH REVIEW] Snapchat update makes users long to go back
"
The new Snapchat update sparked a lot controversy.
Snapchat was first created in 2011 and since then, has gained millions and millions of users. According to Omnicore, there are currently 300+ millions snapchat users each month and 187 million users each day. Many celebrities use Snapchat to share their daily lives with their followers and supporters. Everyone knows the traditional layout of Snapchat changed on Feb. 15.
The new Snapchat update sparked a lot controversy. Users don't approve of the new layout and features that were added, taken away, and kept but changed. The new layout includes a much wider range of advertisement and business for companies. Snapchat now looks like one big platform used for big companies to advertise on. Users aren't allowed to see their friends' stories and the page that used to be full of friends' stories disappeared; it turned into the "Discover Page." This page shows many, many celebrities' stories that users didn't add on Snapchat, originally.
On the other hand, the page that is seen when users receive snaps from friends had also been changed. The famous app known as Bitmoji had been partners with Snapchat for awhile, but they decided to integrate further. Each user's Bitmoji is shown on the left side of the screen with a snap notification. The font is bolder. When users receive a snap from a friend, a red square used to appear, but these are much smaller and makes it much harder to tell if new from opened snaps.
The response to this update is majority negative. A petition had been started to bring back the old layout of the app, and a surprising 1.2 million people signed it.  In response to the petition, Snapchat agreed to make a few more changes to the Friends and Discover section in order to address user complaints. Snapchat's CEO, Evan Spiegel said "People just need time to get used to it."
There have been other smaller and much more positive changes added, like more stickers and GIFS for users to decorate their snapchats. They also increased font selections.
In the end, the new Snapchat update isn't liked by majority of the community and Snapchat heard that. The changes that were made to the app are mostly negative with few positive changes. Snapchat might come out the other end and hear its users' complaints and respond by changing the layout back to the traditional and well known format. All of Snapchat's users will just have to keep on watching.  
Rating: 1/5 ⭐
Leave a Comment
About the Contributor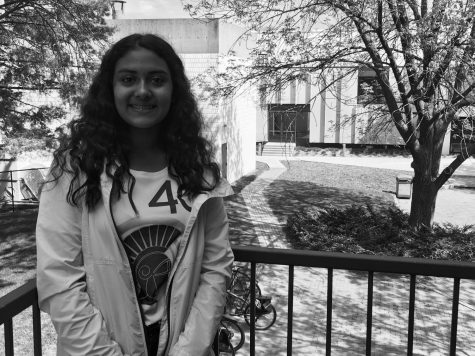 Aman Rahman, Staff Writer