Summer concert tips for beginners
The freedom of summer often makes for the perfect opportunity to see a concert, especially if it requires more time to travel. However, it can be scary attending a concert for the first time and not knowing what to expect.
Often, the first struggle with concert-going is obtaining tickets and seats. Signing up for ticket presales, getting help from friends and family and checking multiple retailers can all help to get tickets. While the best seats depend on the venue and the person, sitting close to the middle is often best for sound as speakers project in a more balanced way compared to the very back or very front. Even though floor seats are optimal for interacting with the artist, they are often the hardest to obtain (and not great for short people).
Regardless of the location in the audience, it's important to put the safety of the performers first and stay within the proper boundaries. "Be respectful to the artists and respectful to your peers who sit around you," freshman Serene Kalugdan said.
Prior to arriving at the venue, checking parking and transport is always a good idea. Many viewers arrive at least an hour early for general admission shows to beat the line. However, for concerts with assigned seats, it usually isn't necessary to arrive before doors open. If merchandise is a must-have, getting to the venue early is beneficial for either type of concert.
Checking venue rules is essential for determining what to bring. If allowed, a small bag will help keep belongings organized. Otherwise, a phone to capture the moment and a portable charger are must-haves, as well as a wallet, but avoid bringing large items like professional cameras and selfie sticks. "What you bring depends on where the venue is, so if it's outside and summer definitely bring water and wear not a lot of clothes," sophomore Reilly Ringness said. "A tip in general is to dress for the occasion, so wear clothes you dance or move in."
Although earplugs might seem like overkill at first, they can help mitigate a genuine safety concern. According to NPR, anything above 85 decibels (the volume of heavy city traffic) can damage hearing and the volume at most concerts is over 100 decibels. Screaming fans and loud music may call for concert earplugs, which are relatively affordable and recommended by many audiences.
Finally, for those who haven't been to concerts before, it can be a good idea to travel with another person as they can provide some guidance and to a certain degree, safety. "I would always go with another person because it's more fun but also you can look out for each other," Ringness said. Even though being unfamiliar with the artist performing can seem daunting, tagging along with a friend can also help you discover new music. However, this doesn't mean going to a concert alone is off-limits; watching solo can be a meaningful experience by itself, especially for experienced concert-goers.
"
I would always go with another person because it's more fun but also you can look out for each other.
— sophomore Reilly Ringness
Exploring the world of live music brings a new level to the listening experience and summer concerts can enhance the moment even more. Local venues like The Armory and First Avenue have plenty of shows with a wide variety of musicians; so take a chance to see a long-time favorite artist, or a completely new one.
Leave a Comment
About the Contributors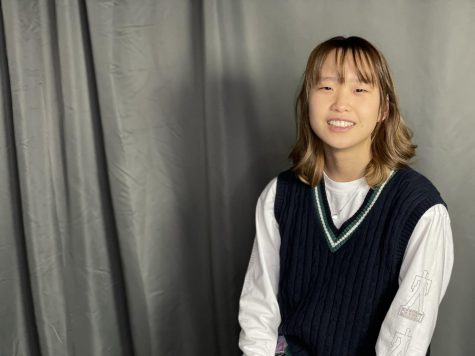 Claire Kim, Opinions Editor
Hi! I'm Claire Kim (she/her), the Opinions Editor for print. This is my third year on staff and in previous years, I was the Music Editor and a staff writer....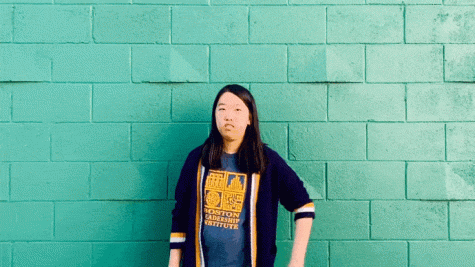 Annika Kim, Staff Writer
Annika Kim (she/her) loves art, animation, and writing. She is a new Staff Writer this year. Annika is interested in finding cool movies, performing in...