Students react to new 4:1 hybrid schedule
In an email sent to Saint Paul Academy and Summit School families on Feb. 8, Head of School Bryn Roberts outlined a plan to engage students in a new 4:1 hybrid schedule, providing four days of on-campus learning and one day of asynchronous time. Roberts said, "The new schedule will bring Grades 6-12 to campus for in-person learning on Mondays, Tuesdays, Thursdays, and Fridays."
Several days later, Principal Max Delgado sent a follow-up email containing more information about the schedule and the plan for the one asynchronous day on Wednesday.
Delgado said, "As Mr. Roberts' email earlier this week indicated, we will be moving to a four-day on-campus schedule beginning on Monday, Feb. 22. The new schedule will bring all students in Grades 9-12 to the Randolph campus for in-person learning on Mondays, Tuesdays, Thursdays, and Fridays." Delgado continued, "On Wednesdays, all Upper School students will be at home in Distance Learning and will follow a "flex day" schedule with asynchronous learning opportunities, community activities, and time for check-in and collaboration with teachers and peers."
Loading ...
This "flex day," put in place to maintain a consistent flow between classes and teachers, is designated for additional work time, music classes, clubs, affinity groups, elected/selected meetings, and additional tutorial times. For most students, this is a very relaxing day with a limited number of meetings and work, providing a necessary physical and mental break in the middle of the week. Sophomore Nathan Cohen said, "I really enjoyed the flex day. It was a nice break, and since I'm not in any clubs or music groups, I was able to quickly get my work done quickly, and relax the rest of the day."
Even teachers were able to enjoy the relaxing flex days, giving them time to plan lessons and meet with students. Math teacher Raney Bice said, "Yesterday I had the opportunity to have meetings with my students as well as host an office hours session. I spoke with other teachers from my 'teaching teams' to plan upcoming lessons and map out the end of the year. I also graded a lot of tests and printed out grade sheets."
Although teachers are meant to assign work on alternating weeks, the dismissal of classes on Google Meets helps students with what is commonly known as "Zoom fatigue." This "Zoom fatigue" is best described as a mental and physical burnout that happens to both students and teachers after long hours on screens. Senior Anthony Chen said, "Getting a break from my computer for a whole day, especially in the middle of the week, was a great feeling. I really enjoy this new schedule and like that there are so much more tutorial times throughout Wednesdays and the week as a whole."
"
Flex days are a necessary step in supporting the health and well-being of the students and teachers while we all do our best to survive a pandemic."
— Math teacher Raney Bice
Most students love the schedule, but some have a few critiques. Sophomore Riley Erben said, "I love the flex day so much because it was nice to meet with teachers and have a little break in the week, but I really wish that different music groups could get pushed back later in the day."
The additional free time on Wednesdays gives students time to relax and improve morale, providing a necessary boost into the weekend.
Leave a Comment
About the Contributor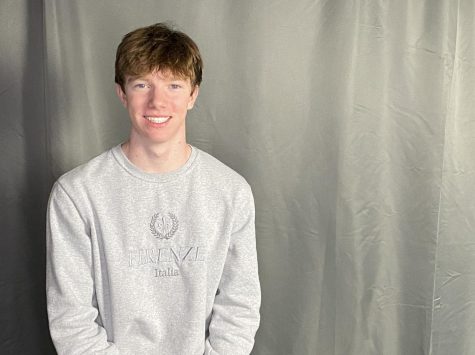 Tommy Verhey, Director of RubicOnline
Hi, my name is Tommy Verhey. I am currently the Director of RubicOnline, and have served as the Beats Manager of the RubicOnline and The Rubicon, the Sports...