Students prepare for upcoming rock climbing competition season
Colorful tape and ropes stretch across sharp, gray rock angles inside the rock climbing facility Vertical Endeavors. Climbers ascend the rock, their ropes trembling as they move.
Freshman John Connelly practices here at least twice a week. He first decided to try rock climbing around a year ago due to influences from family members, including his sister, Brigid Connelly '13. "I kind of wanted to know what it was like so I went in and it was just really cool," he said. Connelly also said that his parents thought of him as "a little monkey, because I just grab things and climb on [them]."
Currently, he competes with a team from Vertical Endeavors in St. Paul. There is a variety of different levels, and Connelly's team is around the middle of the range. "What people don't always realize is there's a lot of strategy around [rock climbing]," he said. "There's a lot of knowing how to use your energy wisely, because in competition you're doing a lot of climbing in one night." In indoor climbing, the different colored tape marks different routes of varying difficulty levels.
Freshman Ellis Tomlinson also climbs at Vertical Endeavors, but in the Minneapolis location. Tomlinson was first introduced to rock climbing by his neighbors, whose kids are national rock climbing champions, a few years ago. "It's a really hard personal challenge and it is never the same," Tomlinson said. He joined the team at Vertical Endeavors last April and anticipates participating in the approaching winter season, which lasts about ten weeks. He classifies himself as an intermediate-level climber.
Competitions start out local and often bigger, advanced teams can move on to the championships that were held in Atlanta, Georgia last year. Connelly and his team haven't made it that far yet, while Tomlinson hasn't competed yet.
Connelly also climbs outdoors, at sites such as Barn Bluff in Red Wing, Minnesota, and Seagull Lake in Grand Marais, Minnesota. Tomlinson, on the other hand, enjoys climbing at Joshua Tree National Park and in the Black Hills. "Outdoor climbing is called 'natural,'" Tomlinson said. "When you're indoors there's a lot of colorful holes so you know exactly where to put your hands, [while in] outdoor climbing you have no idea where to put your hands… unless it's a premarked route." Often, outdoor climbing entails feeling around the rock to find spots to hold onto.
For those who wish to start rock climbing, Tomlinson advises to practice often. "When I was on a team, I climbed about three to four times a week for two to three hours," he said. "The more practice you get in, you learn a lot of the basic skills." Some of these skills include knowing a route well enough to climb more easily and without too many surprises.
"It's a complete challenge," Tomlinson said. "Your mind is completely working to be able to find where your next hold is and what to do."
Tomlinson continues climbing to face the test of strength and skill that the sport involves. "It just develops your entire body," he said.
Leave a Comment
About the Contributors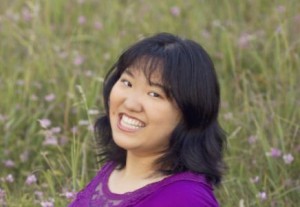 Lucy Li, Online Editor in Chief and Print Managing Editor
Lucy is a senior at St. Paul Academy and Summit School. Previously Cover Story Editor last year and SciTech Editor the year before, she is now Online...
Hannah Johnson, Editor in Chief


Hannah Johnson is a senior at St. Paul Academy and Summit School. She is the Editor in Chief for the 2013-2014 school year. This is her third...