Students bring poetry up close and personal
Colorful strings dangling from white pipes are tangled together in a mess. At first glance, it looks nothing more than typical art project. At second glance, one might notice that it is a project involving poems and building. Combining poem writing and physics, students craft a structures that balances the papers, string, and other items perfectly. 
 "Students in the Poetry of Connection and Community elective are in the process of installing their final projects around campus. These projects use poems, commentaries, and creative displays often with the help of Kirsten Hoogenakker and the Design Lab to foster a stronger, more understanding community at SPA," said English teacher Phillip De Sa e Silva. 
The projects vary in types and styles ranging from projects on mental health next to the ASR classroom to a project about body positivity in the Wellness Room. Junior Addie Morrisette's project is about friendship connects the sides of the relationship that are often unspoken. 
"
I think poetry is a great medium to explore [friendship] with just because it is so honest and accessible."
— junior Addie Morrisette
"I think [friendship] is one of the most important things in my life and other people's lives at this time. I also think there is multiple sides to a friendship that I feel like sometimes don't get portrayed like the bad parts or the angry parts or the jealous parts. I think that is important to talk about also and I think poetry is a great medium to explore that with just because it is so honest and accessible," Morrisette said. 
Morrisette's art project, among others, will stay up in the halls through January. Feel free to interact with the projects, but be careful because some of them are quite fragile.
Addie Morrisette's Instagram account dedicated to her project can be found at @poetryforfriends
About the Contributors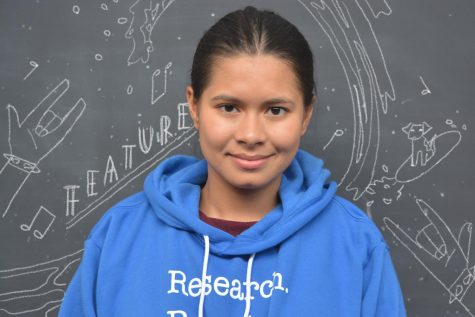 Sharee Roman, The Rubicon
Sharee Roman is the Feature editor on The Rubicon staff in this, her fourth year on staff. Growing up, Sharee was always able to express herself most through...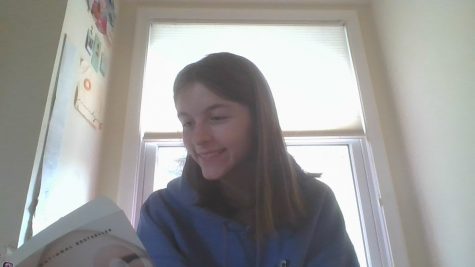 Lynn Reynolds, Opinion Editor
Lynn is the Opinion Editor on RubicOnline. This is her third year on staff. Lynn has kept herself busy during the pandemic by reading and biking a lot....