[STAFF EDITORIAL] Value essential work by staying home and advocating
While we decide how to stay occupied during the stay at home order, essential workers go out to perform their jobs. These essential workers help the rest of the community stay sane and healthy during this unprecedented time. They not only need to be recognized and appreciated, but there should be steps made beyond recognition for essential workers to keep them safe.
A woman working at the local grocery store puts her life and health at risk stocking and checking food. It's important to recognize these workers and thank them for their hard work by doing what we can to keep them safe while performing their duties. Many grocery stores are not requiring employees to wear masks or check customers for any warning signs — and this could possibly cost them their lives. Workers are coming in contact with people every day, risking the health of others and themselves. Ways to minimize this risk include minimizing grocery store outings and making each one quick and efficient. Wear a mask or other protective gear for everyone's safety, including fellow customers and store workers. Having only one person go to the store will also minimize the number of people in the store, making social distancing easier.
Not only do these workers have to go out because people need their services to stay healthy and happy, but they need to stay healthy to stay afloat and satisfy the needs of their own family. If they get sick, they may not be able to provide for their own families as many rely on their jobs for a steady income. For example, many caregivers and house cleaners work long shifts and are around other people, if they were to get sick they wouldn't be able to pay their bills. No matter what, these workers will be working at their jobs because they are essential, so lessening the amount of exposure to these hardworking people will keep them and everyone else safe while they perform their jobs.
"
As we stay at home and social distance, keep essential workers in our hearts."
Something else to do from home is to stay involved and advocate for essential worker's well being and better pay. Many of the essential workers are among the lowest-paid workers in the country. Food workers get paid less than $12 an hour, which is less than half the average hourly wage of more than $28 across all industries. Workers are being overworked and their employers aren't accounting for their well being and health. Around a quarter of all workers in the US don't have paid sick leave, and a majority of these workers, today, are being exposed to and interacting with the many people every day, putting themselves at risk. Our way of American life is shifting drastically by this pandemic and we need to recognize that. These workers are vital to our health and well being; we should direct our focus to theirs as well.
If you find yourself leaving the house, the best way to recognize the potential threat you may pose to others or others may pose to you is to walk out assuming you carry the virus. That may mean wearing a mask to protect yourself or others or staying far away from employees working or people passing you by. The best way to keep everyone safe is to reduce outside contact with employees of institutions that are essential and contact with others in the community.
As we stay at home and social distance, keep essential workers in our hearts. Recognize their hard work and thank them for it. Reduce the amount of exposure by staying home to keep them safe and ourselves safe. Advocate for their well being and health, because they are what is keeping our country running.
Leave a Comment
About the Contributors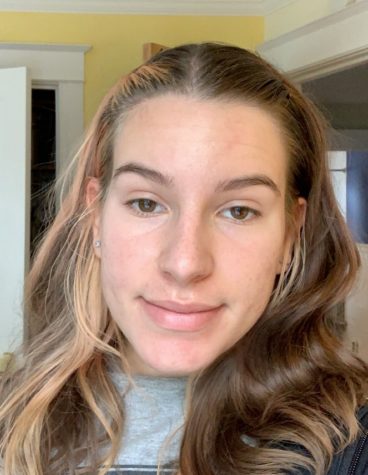 Lucia Granja, Social Media Manager
Lucia Granja is the Social Media Manager on RubicOnline. This is her second year on staff. While staying home, Lucia has been watching shows, listening...