Pinterest peppermint bowl may be edible, but not easy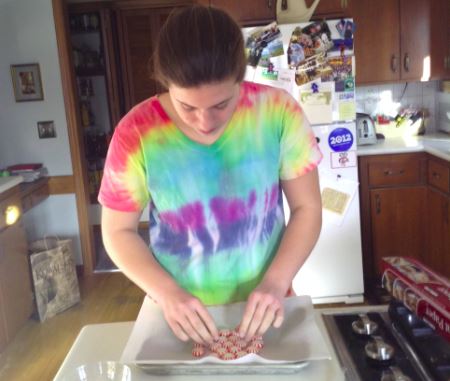 I'm not a very crafty person, but I've still seen hundreds of little craft projects called DIYs (Do it yourself) all over Pinterest. They advertise that these crafts are not only useful, but "super easy." So, I decided to test whether or not these "super easy" DIYs are actually easy to do, even for people who struggle with crafts.
I decided to make a bowl out of peppermints. I got my instructions from Princess Pinky Girl who convinced me that this was the easiest and most practical craft ever. If done correctly, this bowl can act as a great holiday or birthday gift. As Princess Pinky Girl says, "the possibilities are literally endless." All you need for this bowl is 19 peppermints, a small glass bowl, parchment paper or silicone baking liner, and a baking pan. In order to create it, you basically lay out the peppermints in a flower-like pattern, slightly melt them in the oven, and then mold them against the bottom of a small-ish glass bowl. Easy, right?
Wrong!
Most of this project was, in fact, very difficult. First, making the flower-ish shape with the mints was confusing to lay out, and getting the shape to look right took me way longer than I thought possible. Along with my organization problems, the mints kept moving around, making it very hard to get the pan into the oven without ruining the flower-ish shape. Once the mints were in the oven, I couldn't tell when they were done, which caused me to take them out too early, and then made it impossible to mold to the bottom of the bowl. Molding the mints to the bowl was very hard. Not only was there a very short amount of time to get the mints on the bowl, but I also had to mold the peppermints using large oven mitts. Once I took the "bowl" off of the bowl, it immediately started falling apart until it was reduced to a pile of slightly melted mints.
If you're interested in trying this at home, here are  a few tips:
When the mints are melting, wait longer than you think before you take them out of the oven.

Don't use large oven mitts because they make it really hard to do anything else besides taking the pan out of the oven.

Be careful about keeping the mints in the right shape before putting them into the oven because they tend to slide around. They need to be in the right shape because they won't meld together if they're out of place.
Making the peppermint bowl was very hard, and only succeeded in making me feel bad about my lack of crafting skills. I wouldn't recommend the DIY to anyone, but it was cheap to make. I spent about $2.00 for this whole project. The bowl isn't worth it. Although this project was promoted as a cute gift to give to a friend, my bowl could only be used as a snack.
About the Contributor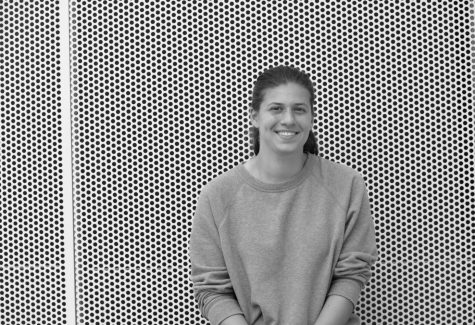 Jenny Sogin, The Rubicon Feature Editor
Jenny Sogin is a junior and the co-Feature editor of The Rubicon. Sogin plays soccer and downhill ski races for St. Paul Academy and Summit School. When...