[SMALL BUSINESS SPOTLIGHT] SimpliciTea offers endless options of bubble tea
A mere 0.8 miles from St. Paul Academy and Summit School, SimpliciTea is located on Snelling Avenue South in St. Paul, Minnesota. The close proximity to school adds even more to students' love of SimpliciTea, "I can walk there from school which is nice," said sophomore Lindsay Browne.
SimpliciTea offers several different kinds of bubble tea – 64 to be exact. SimpliciTea's 64 different kinds of tea are categorized into milk teas, smoothies, slushies, craft teas on tap, coffee, classic teas, seasonal teas, and milk cap teas. "They have a huge menu to choose from, which is fun," said Browne. Students can almost never run out of options with so many teas to choose from in addition to the option to customize drinks. SimpliciTea offers several toppings that can be added to any drink including tapioca, crystal boba, brown sugar crystal boba, rainbow crystal boba, agar jelly, aloe vera, and more.
Milk cap teas, a favorite to many students, are a traditional tea topped with sea salt milk foam. Browne said, "usually, I like to get the brown sugar milk cap with tapioca." In addition to the brown sugar-flavored milk cap tea, SimpliciTea offers lychee, guava, peach, and winter melon milk cap teas.
For those more interested in a morning caffeine boost than bubble tea, SImpliciTea also offers more traditional coffee beverages, like Americanos, espresso, cappuccinos, caramel macchiatos, chai lattes, lattes, mochas, and iced coffees.
Leave a Comment
About the Contributor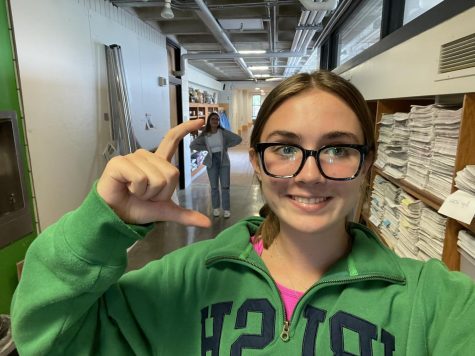 Alexandra Cardwell, Opinions Editor
Hi! I am Alexandra Cardwell. I am a co-editor of the Opinions section for the 2022-2023 school year. This is my fourth year on staff, and in the past I...