Sailing team gets back on the water
When thinking about the myriad of spring sports offered at St. Paul Academy and Summit School, sailing may not immediately come to mind. Far too many people are quick to dismiss it, writing it off as 'not a real sport' due to its seemingly simplistic nature. But beneath the surface lies an unknown layer of complexity, precision, and grit that will make anyone reconsider their statement.
Captain Wyatt Tait has been a member since the team's foundation when he was a seventh-grader. Looking back, Tait recalls difficulty in the team gaining traction.
"For a while, it was just the four of us," he said, referring to three now-graduated members. Last spring, the team saw an increase in numbers before quickly dipping back down the following fall. That drop isn't necessarily correlated with success, though.
"We're doing the best we've ever done," Tait said. And that statement proves true, as Tait and ninth-grader Lorenzo Good came in fourth at the Great Oaks MISSA (Midwest Interscholastic Sailing Association) regional qualifier regatta last fall. This victory secured them a berth at the Great Oaks Regatta, a national-level regatta in New Orleans. Both recall the experience of sailing down south fondly, despite the increase in competition.
The sailing team is run through Minneapolis Sailing Center's High School Sailing Program, including Washburn, Hopkins, Bloomington, Jefferson, and Southwest. These schools practice together, which creates a unique sense of community built around a shared love for sailing.
"It's good to meet people from outside of [school]. They're all nice. We have fun. We like hanging out outside of sailing too," Tait said.
The Minneapolis Sailing Center is located on lake Bde Maka Ska. Practice is held there Tuesday through Thursday from 4-6:30 pm, and regattas are virtually all day on Saturday and sometimes Sunday, taking place in the Twin Cities and beyond. The program runs from ice out to ice in, allowing sailors to hone their skills for most of the year. When sailing isn't possible, dryland training is an option, which speaks to the often-unknown physicality of sailing. Core strength, in particular, is essential to the form of a good sailor.
"When it's really windy, the boat wants to tip over," explains Tait, "there's straps that you hook your feet under, and then you lean out over the water. [It takes] a lot of core."
Regattas in the MISSA district fit into three tiers with different restrictions. Tier 3 allows sailors in grades 7-8 and mixed teams. However, Tiers 2 and 1 restrict mixed teams and only allow grades 9-12. The ban on mixed teams is a problem for SPA, which does not have enough sailors to represent itself in the qualifying regattas restricted to Tiers 1 and 2. This barrier puts the fate of many races in jeopardy.
So what are the team members doing about it? "Trying to recruit as much as possible," Tait said. But his success speaks to the general attitude about sailing, a sport less known and more frequently misunderstood. "Nobody wants to do sailing," he said with a laugh. "They're like: it's sailing, it's not a sport." But things aren't often as they seem, which is especially true for the picturesque maritime image those unfamiliar with the sport hold in their minds. "They don't understand how racing works. There's a lot more that goes into it than just sailing the boat. There's a lot of strategy," Tait said.
The team's next regatta is scheduled for Apr. 30.
Leave a Comment
About the Contributor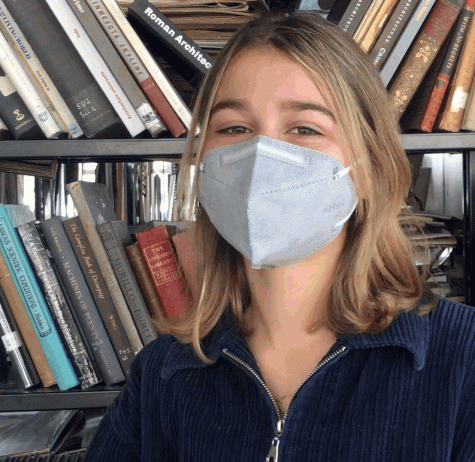 Johanna Pierach, Staff Writer
Johanna Pierach (she/her) is a first-year Staff Writer for The Rubicon. She loves early morning coffee, listening to vinyl records, and skiing after dark....