Will you prom(posal) this spring?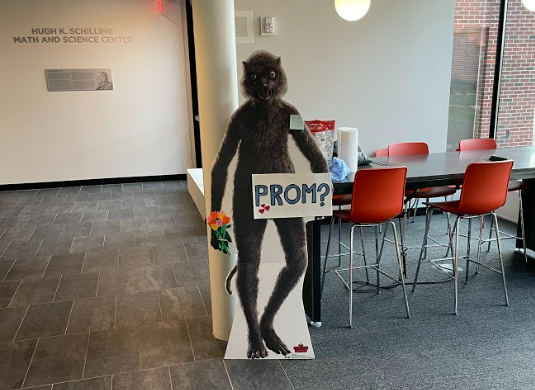 One of the most entertaining and long-lasting traditions at SPA has been promposals. Promposals are elaborately staged requests made by high schoolers to be someone's date to prom. They have been a rising trend since the 2000s and have become a textbook high school custom for students around the globe.
Junior Linnea Cooley shares her own experience planning a promposal for senior Will Sedo. Cooley explains that neither she nor Sedo would enjoy "a super serious and sappy public spectacle." With this in mind, she decided to incorporate a mini prank exclusive to their friend group in her big ask.
A cardboard cutout of the infamous killer weasel-like humanoid from the movie "The Suicide Squad" has been used as a running joke within the pair's friend group. The group hides the Weasel in different locations to scare their next unsuspecting victim by the previous person who's been pranked. Cooley explains how Sedo recently "Weasel-ed" her, and she has been waiting to take her revenge. She came to the conclusion that "Weasel-ing" Sedo was the only rational way to ask him to prom while maintaining a fun atmosphere but still being "technically serious."
Cooley laid out the scene of her promposal. She brought the Weasel to school, she said, then "taped a 'PROM?' sign to it, gave it a bouquet of paper flowers, and left it in lower Schilling."
The jaw-dropping display collected an abundance of laughs throughout the school day.
Cooley described how she enjoyed the experience of planning the "low-stress" promposal to Sedo.
"He found it hilarious, along with many others who saw it at school," she disclosed. The emblematic cardboard cutout graced the lower floor of Schilling and set a high standard for the future promposals this May.
Prom will take place June 1 at the Profile Event Center.
Leave a Comment
About the Contributor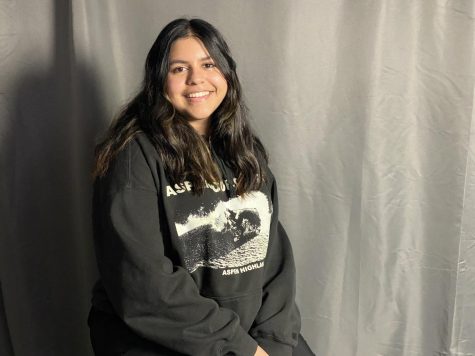 Mariam Malik, Opinions Editor
Hey! I'm Mariam Malik, a co-editor for the Opinions section of Rubiconline. This is my second year on staff. I previously worked as a Staff Writer. I am...