Orion Kim finds balance the key to doing it all
Students across grade levels at St. Paul Academy are driven and self-motivated, and ninth-grader Orion Kim is no exception. A fixture both on and off the soccer pitch, Kim is taking full advantage of his first high school year, balancing his social life with countless extracurriculars and fun hobbies.
Aside from school, Kim's days are most notably filled with hours of soccer and piano practice. His rare knack for both musicality and athleticism have seen him excel in both fields. Kim is one of two ninth-grade players on the varsity soccer team at SPA and has won recognition for his piano pieces.
"During summer, spring, and winter, I play club soccer for the Blackhawks, and then during the fall, I play for school," Kim said.
Though Kim's soccer schedule wasn't always year-round, he did start taking training seriously at an early age.
Soccer is a major aspect of Kim's life, and one of his other hobbies relates directly to the sport, collecting soccer cleats.
"I like soccer shoes. I've been collecting soccer shoes since I started playing, and I have like 20 pairs, mostly Nike and Adidas. I don't have a preferred brand, I just get whatever's, the best quality and for the cheapest," he said.
Even after school and practice, Kim still finds the time to practice piano, two hours daily during the week and three to four on weekends. But finding the time in his schedule hasn't been easy.
"
I often have a lot of schoolwork and then friends to catch up with."
— Orion Kim
"I often have a lot of schoolwork and then friends to catch up with. I definitely put practicing piano first, well not above my friends, but it's something that has to get done every day," Kim said.
His numerous accolades from 2019-2021 alone speak to Kim's musical talent. Everything from performing in the Crocus Hill
Studio recitals to the Rising Stars Concerto Competition with the La Crosse Symphony Orchestra (in which he took second prize), places Kim among the group of talented musicians that have attended SPA over the years.
Despite his love for piano and soccer, practicing both at such a high level means that for Kim, they aren't the most relaxing activities, so he finds other ways to take a break from his schedule.
"I like playing video games. We have a ninth-grade school Discord server, and I just play with whoever," Kim said.
Regardless of whether he is on the field, practicing concertos, or hanging out with friends, Kim sets his personal bar just a little higher.
About the Writer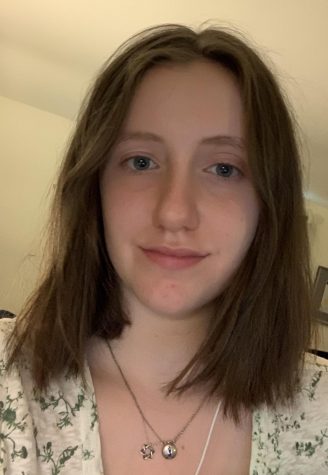 Noa Ní Aoláin Gross, Illustrator
Noa Ní Aoláin Gross is the Illustrator on The Rubicon. This is her first year on staff. To stay sane during these past couple months she has relied on...