New homeless shelters emerge in Saint Paul
With the rise of COVID-19 cases, the homeless population has been hit the hardest. Saint Paul Mayor Carter announced the implementation of two new homeless shelters located at the Harriet Island Pavilion, and the Case Recreation Center in the hope to combat the rising number of homeless people. Carter said, "Ensuring safe spaces for our neighbors is a critical priority that only gets more urgent as temperatures drop." The number of homeless people in Saint Paul is around 380 people. The two shelters will be open to homeless adults from 8 p.m to 8 a.m with food, water, and emergency medical care provided.
"
I don't really know anything about the shelters, but I am very glad these measures are being taken to provide for the people in the community."
— sophomore Becca Richman
The mayor of Saint Paul aims to make sure all citizens are safe and monitor the homeless encampments that are made up of tents, blankets, and sleeping bags located all over Saint Paul. With the limited options of housing, the risk of the homeless people getting COVID-19 is greater and Mayor Carter hopes to prevent an outbreak. Junior Sarina Charpentier said, "Lately I've been noticing the various areas the homeless have set up tents." While the tents are a possible temporary shelter most are made of cheap material and the people staying in the tents don't have warm enough clothes.
Students in our community are unaware of the new shelters in their neighborhood; they do not directly affect their lives. Sophomore Becca Richman said, "I don't really know anything about the shelters, but I am very glad these measures are being taken to provide for the people in the community." Richman resides in Saint Paul.
The growing population of the homeless has constantly been an issue but recently the problem has become a priority to solve. A significant problem is figuring out a way for the homeless to have access to the new information about the shelters. Another obstacle that has arisen is some people prefer the street to homeless shelters. With the overwhelming number of people, the shelters are overcrowded, and the community can become toxic. Charpentier said, "I think it's upsetting that some people view them as parasites[…]I assume some nasty people try to kick them and harm them." Individuals located in the shelter may feel they constantly have to be on guard. Mayor Carter hopes to solve this problem by adding highly trained security guards to the shelters. The homeless shelters are just one step of a bigger movement to assist the homeless population during COVID-19.
About the Writer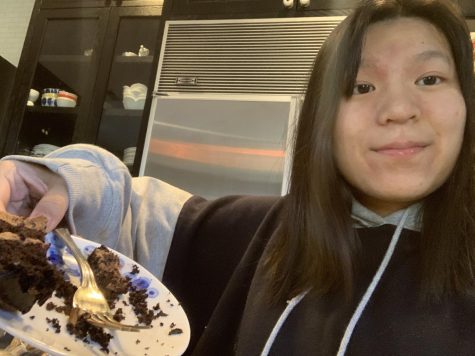 Ivy Raya, Videographer/Video Editor
Ivy Raya is the Video Editor of Rubicon TV on RubicOnline. This is her first year on staff. During this pandemic, she is watching Netflix, going on daily...