Navigating adversity with grit
Griffin Ziemer shares his experience and teamwork in boat racing.
Senior Griffin Ziemer knows what it means to set the pace with an oar and glide through water as the sun rises.
Though more commonly known as "crew," rowing involves racing boats with long oars attached to oarlocks. Originating on the River Thames in London, England in the early 17th century, rowing has since spread across the world and was added to the Olympics in 1900.
"My brother rowed in college, so I thought I'd try it out," Ziemer said. "I ended up really liking it."
He has been rowing since freshman year.
"I got pretty serious about it towards the end of my sophomore year."
He currently rows with Minneapolis Rowing Club, an organization with 300 members. Founded a few years after World War I, the club was named in honor of an earlier organization that was founded in 1877 and met its end at the beginning of the 20th century.
For Ziemer, rowing is a year-round commitment. In the winter, spring, and summer, races (known as regattas) are generally 2000 meters, while the fall consists primarily of 1000 meter races. Each year, there are about 13 regattas. Regionals take place in early spring and nationals at the end of spring. To qualify for nationals, a team has to place top three in their regional final competition. Once at nationals, teams compete in time trials that determine whether they will be placed in a final.
Individually, Ziemer has committed to a regular training schedule, exercising six days a week for three to four hours each day.
He wakes up at 4:30 in the morning to work out and also trains after school, either on his own or at team practices.
"I think it's really important to have something like that in your life, so you can step away from work or school or whatever," he said.
Although Ziemer trains regularly, the time he spends actually rowing is limited by harsh Minnesota winters.
"We're off the water half of the year," he said. "It's pretty hard to stay in competition."
When they don't have access to water, Ziemer and his teammates rely on ergometers, indoor rowing machines that simulate the actions performed in a boat and are colloquially known as ergs.
In spite of the challenging climate, Ziemer and the Minneapolis Rowing Club are successful, qualifying three boats for nationals in the spring of 2021, the most the club has ever sent: "We were coming off a long break because of the pandemic," he said. "We had our first regatta in probably a year, and our team went out, and we qualified three boats. Seeing that we could hold our own with other teams who hadn't stopped training during COVID was pretty cool."
Rowing in a quad (four rowers with two oars each), Ziemer's boat was the only one of the three that made it to a final at nationals. "To be a part of that was pretty special," he said.
For now, though, it's time to step into the boat, fasten the oars in the oarlocks, and push into the river.
"It's a great environment, a great community, and a great way to stay in shape," he said. " I would definitely encourage more people to do it. It's a little bit of an out there sport, especially for Minnesota in the Midwest, but…it would be pretty fun to see more familiar faces at rowing practices."
Ziemer was recently recruited to Oregon State University's rowing team and plans to continue rowing for the rest of his life.
Leave a Comment
About the Contributor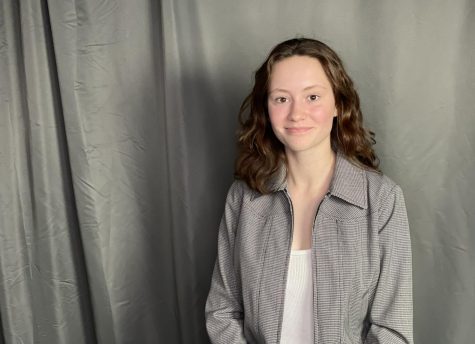 Maddy Fisher, Editor in Chief
Hi! I'm Maddy Fisher, the Editor-in-Chief of The Rubicon. This is my fourth year on staff, though I missed the fall of my junior year to attend a semester-away...