[MORE TO ME]: Vizelman reflects on sister
Siblings can play an integral role in one's everyday life, and whether you talk to them every day, see them occasionally, or even never talk with a sibling, the time spent with them is very important. Senior Rueben Vizelman has such a relationship with his sister, but what most do not know that he and his sister were born 16 years apart. There are times when siblings can influence how we see the world, and Vizelman's case is no exception.
"It's a lot different from having a sibling close to me in age because she has a lot more experience and knowledge about the world. There have been times when she gives me advice just on about anything," Vizelman said.
"
She has a lot more experience and knowledge about the world."
— Reuben Vizelman
Vizelman talked about how their age difference offered unique benefits that sibling close in age that attends school would not normally have. Even though they did not grow up together they still spend time with one another, so he has still had fond memories of his sister.
"Interestingly enough I will be an uncle at 17 years old and we don't really fight because we don't live together and she is very mature. I don't have to share a bathroom or snacks and I only see her on certain occasions, so we focus on spending time with each other," Vizelman said.
Vizelman's unique situation removes the worst and grittiest parts of living with and experiencing a sibling close in age offers but maintains the base and foundation for a strong relationship.
About the Contributor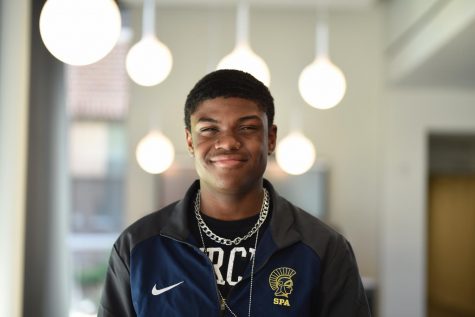 Tristan Hitchens-Brookins, Podcast Editor
Tristan Hitchens-Brookins is one of the members of the Interactive Storytelling Team at RubicOnline. This is his third year on staff. Tristan's philosophy...