Looking for pottery? Check out SPA's Empty Bowl Fundraiser.
This week, a group of Seniors began selling some of their pottery in the ceramics studio. This sale is a part of the Empty Bowl fundraiser, a widespread program which helps to create donations for charities nationally by selling pottery. All of the profits from this program go to a charitable organization, and in SPA's case, to TC Food Justice. At TC Food Justice, the staff members and volunteers work with grocery stores and farmers to repurpose foods past their sell-by date, but are still perfectly good to eat. When asked why TC Food Justice was chosen for SPA's empty bowl fundraiser, ceramics teacher and Director of SPA's Empty Bowl fundraiser, Daryn Lowman, said, "[TC Food Justice] was a connection through SPA, and I really liked their cause".
"
[TC Food Justice] was a connection through SPA, and I really liked their cause.
— Daryn Lowman
The Ceramics studio was set up with several folding tables, complete with bowl after bowl lined up on them. Styles varied from small, plain bowls, to large bowls or dishes with patterns resembling a leaf or tree bark. These little details showed the artist's personality and style, which made each piece quite different from the one before it. Nearly every piece had some sort of stamp, marking, or symbol, each tied to a different artist. This also added an element of individualism. With each piece the price varied, ranging from $10 up to $100, depending on the size and detail. Ben Chen, a Senior with several pieces for sale at the fundraiser said, "I enjoy ceramics and I needed to do some community service for my senior project, so they coincided pretty beautifully".
The sale is going until Friday, June 2nd, each day from 10am-1pm. Cash is accepted, and students are able to purchase pieces using their student account. If worried about a piece breaking or getting damaged, bring a bag or box. There are not any available at the sale.
Leave a Comment
About the Contributor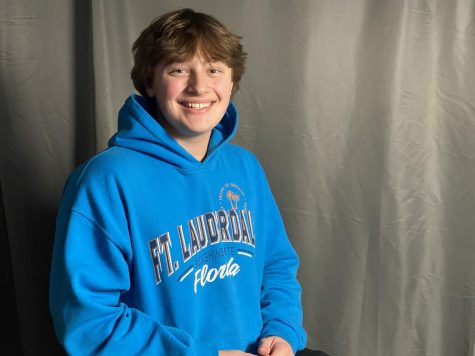 Marius Elias Morse, Photojournalist
Hey! My name is Marius Elias Morse (he/him). This is my second year on staff. Currently, I am the photojournalist for RubicOnline, and last year I worked...