Knitting keeps Schumacher from unraveling: a new pandemic hobby
When lockdowns hit last spring, many people took up new hobbies to spend their newfound time at home. Junior Marie Schumacher started knitting. A lot.
When school went online, Schumacher rediscovered the hobby from a knitting class she took at a young age. She said, "I didn't do it very much before the pandemic, but I really got into it when everything shut down," Schumacher said, "I did it during online classes."
Starting with hats, Schumacher worked her way up to entire sweater patterns.
She said, "I made hats for most of my friends earlier in the pandemic. [Then] I made a sweater for a friend. [Now] I've made three sweaters for myself."
"I think it's a really great hobby, you can kind of just pick it up whenever. I'd really like to start a knitting club at SPA, because I think knitting is so great," Schumacher said, "I know a lot of other people have been knitting throughout the pandemic so I think there would be interest."
Loading ...
Those people include her friends, who enjoy sharing the hobby even without a school club.
"Most of my friends knit, [me and four friends] are actually going to go on a yarn shopping trip tomorrow," Schumacher said.
Marie Schumacher is excited to keep knitting. "I want to do a more complicated sweater. I found one that has like little sheep on it and I think that would be really fun. I also think I want to get better at socks because I did one pair, and they weren't great, but I'm excited to try again," she said.
For people who want to join the metaphorical knitting club, Schumacher recommends the website Yarnspirations for free patterns. And for people who want to join a real knitting club, consider expressing your interest to Marie Schumacher.
Leave a Comment
About the Contributor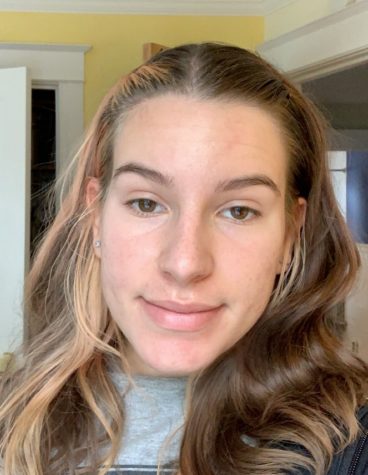 Lucia Granja, Social Media Manager
Lucia Granja is the Social Media Manager on RubicOnline. This is her second year on staff. While staying home, Lucia has been watching shows, listening...