JCLC members plan prom as a parting gift to senior class
Whether one has spent their whole life dreaming of the perfect prom experience or decided to attend only after being urged by their friends, prom can be a memory that a high school student retains for a lifetime. With months of planning, members of the St. Paul Academy and Summit School Junior Class Leadership Council have done their best to make that memory a positive one.
SPA's 2016 prom will be held on June 8 at the Minnesota History Center in downtown St. Paul. All SPA Juniors and Seniors are invited to attend, as well as those freshman and sophomores invited by an upperclassman. Although prom is typically seen as an event one must have a date to, students are encouraged to come and enjoy themselves however they want: be that with a date, a group of friends, or alone.
Members of JCLC have worked hard planning prom as a parting gift to the senior class, which is an SPA tradition. Although it was a lot of work, most members would agree it was a rewarding experience.
"The way people had talked about it in earlier years made planning prom seem like a marathon just looming throughout the year," JCLC member Maya Kachian said. However, she maintained that "Planning prom is fun."
JCLC had a lot of control over how this year's prom would look; they decided on the venue, the food, and made invitations, among other duties.
"We went through the checklist of the location, price range, and availability [of possible prom venues]. This ultimately left the science museum and history center as the only two options," JCLC member Drew O'Hern said. "Some people in JCLC thought that the history center would look super nice, so we leaned towards that one."
Kachian elaborates on what JCLC members found aesthetically pleasing about the History Center.
"JCLC picked the History Center for its cavernous spaces with high ceilings and beautiful natural lighting. It's those details that give the event an air of class," Kachian said.
The logistics of feeding around 200 people also proved a difficult task for JCLC.
"One of the biggest changes this year to prom was food," JCLC member Ella Matticks said. "Last year there was a lot of food waste, that could have been possibly donated to food shelves if we had used a better system of serving. So for this year we have considered other options for serving food like a buffet or possibly something similar to family style."
After all the planning, JCLC members have become increasingly excited for the big day in June.
"I'm beyond excited to see my classmates formally dressed up for the event," Kachian said. " After hearing my friends plan what they're going to wear and seeing some of their dresses, I can't wait to see everyone glammed up."
Much of the SPA community has had a chance to preview the outfits attendees are planning on wearing to the event, on account of a Facebook group created to prevent the faux paus of two people showing up in the same dress. The group has had the unintended benefit of being an outlet for SPA members to share positive comments with each other.
Matticks, who attended prom the previous year, has some advice for her fellow classmates planning to attend prom for the first time.
"Prom can seem intimidating but it is a really great time," Matticks said. "No matter if you go alone, in a group, or with a date, prom is a fun time to dress up and hang out with your peers."
Tickets were $60 before May 27 and $70 thereafter. Doors open at 7:00 and close at 8:00. Attendees have a choice between a vegetarian or non-vegetarian meal.
About the Contributor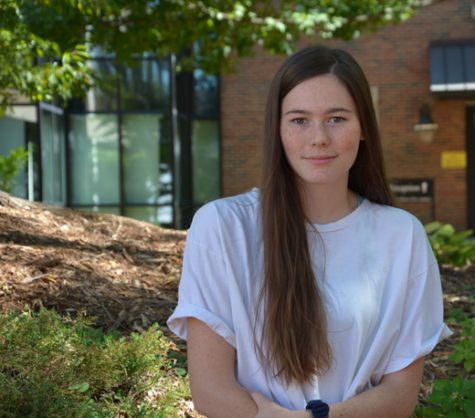 Mari Knudson, Graphics Editor / Aureus Asst. EIC
Mari Knudson is a senior member of the staff, a dedicated student athlete, and the Graphics Editor for The Rubicon this year. She is also Assistant EIC...