International travel makes spring break itinerary
Spring break!
¡Vacaciones de primavera!
Frühlingsferien!
स्प्रिंग अवकाश
春假
With the first of the international exchanges leaving the morning of March 9, energy is high.
Some students will reunite with their exchange families after months apart. Others look forward to travelling internationally for the first time. Regardless of where students travel, they will have the opportunity to practice their foreign language skills abroad and gain an understanding of cultures unlike their own.  
"I'm really looking forward to visiting the Bundestag. It will be really cool to see all of the politicians and how the government in Germany works and then compare it to our government," senior Emma Hills said.
Students visiting Germany will experience the cities of Berlin and Hamburg and will spend time at SPA's partner school, the Heisenberg Gymnasium. Despite some apprehension surrounding the exchange, students remain excited to become immersed in a new environment.
"Since this is an exchange, I will be living with my host family for almost a week. During this time, I hope to see how everyday life and school is for them. The exchange students had some big shocks when they came to visit, and I wonder what those will be for me," Hills said.
"
The exchange students had some big shocks when they came to visit, and I wonder what those will be for me"
— Emma Hills
Others are revisiting their destinations after an overwhelmingly positive experience during their first visit. Sophomore Naomi Wilson traveled to India with the non-profit organization Me to We, and will return over spring break.
"I am most excited to become familiar with the various communities that I will be acquainted with on this trip. In the previous trip to India that I attended, I only interacted with two communities: the students and teachers for whom I and the other participants were building the school for, and the villagers who lived near the school. During this trip, however, I will have the opportunity to meet multiple communities, including the Dalits, the Siddis, the transgender community, the tribal community, and others," Wilson said.
The ultimate goal of international travel is to achieve a greater understanding of foreign culture, and students have high hopes that school trips will provide them with experience and understanding.
"I am eager to learn their way of life and their stance on different political situations, such as the recent change in how caste is handled in society. As such, I hope to gain a more well-rounded view of minorities in India, and I believe that this trip will most definitely accomplish this," Wilson said.
Junior Max Moen shares similar hopes: "In addition to gaining some language skills,which would be nice, I hope to gain a greater understanding of German culture. I feel that it is incredibly important that we learn about foreign cultures in today's world. Not only is it important to learn the differences between our society and others, we all must respect these differences too."
To follow along the trips, check out the travel blogs on RubicOnline.
Leave a Comment
About the Contributor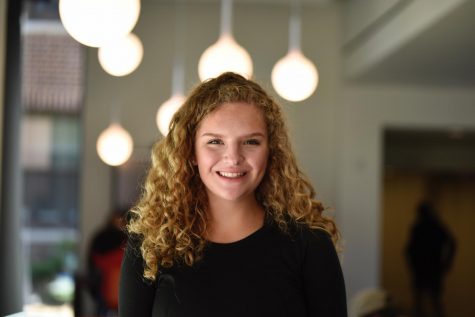 Isabel Gisser, Production Manager
Isabel Gisser is the Production Manager of RubicOnline. This is her third year on staff. Gisser appreciates journalism for its ability to express the voice...