Heidi Deuel named 2023 Athena
Senior Heidi Deuel was recently named SPA's 2023 Athena Award Recipient. The St. Paul Area Athena Awards have been recognizing senior female-identifying students since 1995 for their athletic accomplishments, and Deuel is the 29th SPA student to receive this award.
The Athena Award is a recognition of a multi-sport athlete who exemplifies stellar dedication and passion. 48 independent and public schools across the St. Paul area select one student who displays courage, intelligence and strategy, just as Greek goddess Athena did, in their athletic and academic pursuits.
Deuel is married to the game of both soccer and hockey. She spends her springs playing for the North Suburban Soccer Association, which has been her home club since the age of five. Starting at seven years old and continuing throughout her childhood, Deuel also played for Mounds View Hockey. At SPA, Deuel's soccer and hockey achievements have been nothing short of excellent.
"I lettered in eighth grade through senior year for soccer, and then freshman through senior year in high school for hockey," Deuel said. She is currently a captain of Metro-South Pheonix, the SPA girl's hockey co-op with Burnsville, St. Agnes, DeLaSalle, and Faribault. Last fall, Deuel was a captain of GVS and helped guide the team to their second place victory of the class A state championship.
After watching friends and captains win the award in years past, Deuel accepted her award with gratitude and humility. Naomi Straub, the 2022 Athena was Deuel's soccer co-captain last year, and Erin Magnuson, the 2021 recipient, is a friend of Deuel's who played hockey alongside her.
"I've always thought that [the previous winners] were great examples of who should be an Athena, and I was incredibly honored to have won that," Deuel said.
Upon her recognition, Deuel reflected on the support she has received that has enabled her to succeed in her athletic endeavors.
"
Heidi is very hard-working and motivated. She inspired the team to try their hardest at every practice and game.
— Aurelia Meza
"They have supported me through every bump in the road. My dad was my youth hockey coach growing up for a long time," Deuel said. "My mom has always been my [soccer] club coach [and] she constantly is there for me and has just taught me a lot."
Junior Aurelia Meza, who has played alongside Deuel in both soccer and hockey for three years, explained that "Heidi is very hard-working and motivated. She inspired the team to try their hardest at every practice and game."
Next fall, Deuel will continue her hockey and soccer training through club teams at St. Olaf. She also aspires to take a coaching role in the near future or gather a team of her own.
"My mom, when she left college, organized her own adult league, and I really want to do that as well, with especially some of the SPA girls, I think that would be really fun," Deuel said.
As she moves on from high school, the exact role that sports play in Deuel's life may shift slightly, but they will remain a major passion of hers.
The recipients will be honored at Saint Paul RiverCentre on April 19. The full list of the 2023 St. Paul Area Athena Award winners can be found here.
This story was updated with a current image of Deuel playing hockey this season. The copy was updated to accurately represent the number of Athena Award winners from SPA since 1995.
Leave a Comment
About the Contributor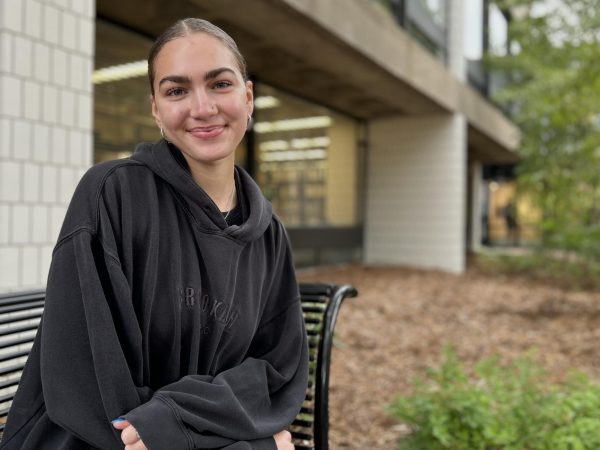 Clara McKoy, Director of The Rubicon Online
My name is Clara McKoy (she/her). I'm the director of The Rubicon Online. At school, I'm involved in Community Action and Service Club and Senior...