Girls Varsity Volleyball plays against NOVA on senior night
Senior night started out with a bang. Girls Varsity Volleyball played its final game on Oct. 19 at 7 p.m. and sadly fell to NOVA. The Spartans played a great game as they faced Nova Classical Academy in their last regular game of the season. They celebrated seniors Katherine Bragg, Ester Allen, Elle Chen, and captain Nina Starchook. The teams celebrated with the fan's theme as blackout and posters with the captain's photos on the walls surrounding the gym. During the first set NOVA quickly gained a lead and won, however in the second set the Spartans managed to close some of the gaps but eventually lost. After each point, the girls meet in a huddle to quickly chat before the next point. The third set started out close with a 3-3 tie and the Spartans managed to pull ahead with a 4-3 lead. Sadly they were unable to keep the lead and ended up losing the set.
Starchook was heard from the other side of the court encouraging players both on and off the court. After a great hit from sophomore Nadia Degnan, Starchook along with a fellow teammate started the chant, "she's a sophomore." Starchook said "I love the senior night, and I love my juniors, I don't want to leave SPA so I am sad and happy, we don't know how far we will get in sections but we all have a positive attitude.
Katherine Bragg said, "I'm excited because juniors usually set up the senior night so I'm excited to see what they come up with, we went pretty far out for the seniors last year if I do say so myself…Ester and I bought a bunch of gifts and brought them in." Each year the juniors set up the senior night with their families so seniors never know what is going to happen.
The girls ended their regular season with five wins, nine losses, and zero ties.
Their first playoff game is against St. Agnes on Thursday, Oct. 28.
Leave a Comment
About the Contributor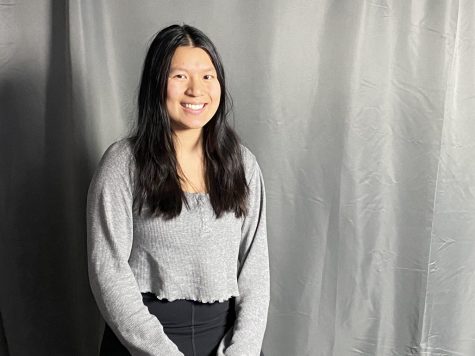 Ivy Raya, Creative Design Webmaster
My name is Ivy Raya. I am currently the Creative Design Webmaster and have been on the Rubicon Online for four years. Previously I was a staff writer,...