Five must-watch spooky movies for the fall season
Which is your favorite?
Sorry, there was an error loading this poll.
The best spooky movies range from animated films such as It's the Great Pumpkin, Charlie Brown, a family-friendly flick great for any age, or something a little scarier like It, a horrifying thriller. This list compiles my favorites to watch with a steaming cup of cider in hand and a blanket keeping my body toasty.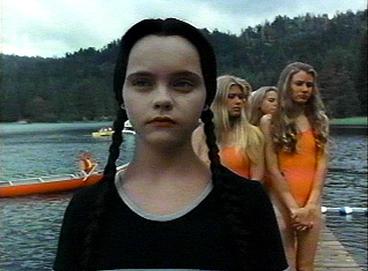 1. The Addams Family directed by Barry Sonnenfeld
Starring Anjelica Huston and Raul Julia and released in 1991, the movie centers on the life of the strange Addams family. In it, an unsuspecting man pretends to be Uncle Fester, a long-lost brother of Gomez Addams (Raul Julia). However, Morticia Addams (Anjelica Huston) begins to suspect that Fester is an imposter after he is unable to recall key moments of his life. This movie is a perfect fit for the fall weather with eerie characters, such as the Thing, an unattached hand who helps Gomez with his daily chores. This comedy movie is rated PG, and my final rating would be 5/5.
2. Halloweentown directed by Duwayne Dunham
The movie series Halloweentown starts out with a film that takes place in a small town where, Marnie (Kimberly J. Brown), a thirteen-year-old girl, finds out she is a witch. Her grandmother takes her to a town where goblins and ghouls exist, and not only does she have to figure out what being a witch means, but she has to fight the evil lurking behind the shadows in Halloweentown. The movie is classic family entertainment that most young children will enjoy, featuring the discovery of a whole new world and exciting magical powers. This is a G-rated film that I would give an overall rating of 3.5/5.
3. Lights Out directed by David F. Sandberg
While Lights Out isn't based on a true story, it is still scary enough to give you quite a fright. This 2016 horror movie is about Rebecca (Teresa Palmer) who endured many unexplainable, terrifying moments when she was little. Now that her little brother is experiencing the same things, Rebecca's suspicions grow back: there seems to be a supernatural presence following their family around. While rated PG-13, this movie is definitely not for the faint of heart since it contains many jump-scares. I enjoy that it follows a plausible plot and makes viewers sympathetic towards the characters, so it deserves a rating of 4.5/5.
4. Frankenweenie directed by Tim Burton
After a boy named Victor Frankenstein (Charlie Tahan) successfully resurrects his dog, Sparky, he faces the consequences of his actions when other students find out how to resurrect their pets. Soon, his whole town is filled with dead animals and he has no way to control them. Tim Burton has directed many other famous films such as Charlie and the Chocolate Factory, Alice in Wonderland, and Batman. This movie follows the Halloween theme while being great for all ages of children, as the animation prevents it from being too scary. I suggest watching it on a late Friday night with your pets pulled close to your side. Frankenweenie is rated G, and I would rate it a 4/5.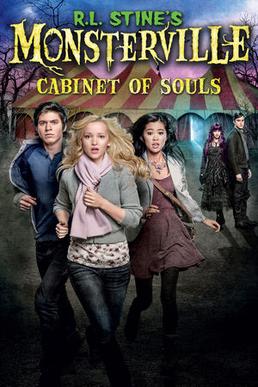 5. R. L. Stine's Monsterville: Cabinet of Souls directed by Peter DeLuise
When the carnival called "Hall of Horrors" arrives in Beth's (Dove Cameron) town, she and her friends rush to visit right away. As the night goes on she realizes that there is something off about this carnival and goes to investigate. Eventually, Beth discovers that she has been trapped and has to find a way to save herself and her friends. R.L. Stine is an American author who wrote the popular horror story series, Goosebumps. He later produced a TV show called The Haunting Hour. All of his films and shows are kid-friendly, but that doesn't mean his work won't be the cause of some nightmares. While rated PG, I would personally rate this a 4.5/5.
All movies can be watched on Amazon Prime Video, Netflix, or Disney+.
Leave a Comment
About the Contributor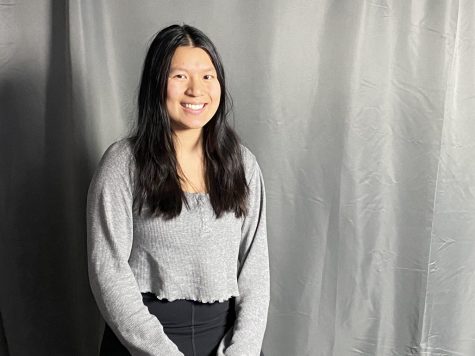 Ivy Raya, Creative Design Webmaster
My name is Ivy Raya. I am currently the Creative Design Webmaster and have been on the Rubicon Online for four years. Previously I was a staff writer,...