Eviction or aid? Congress must find the compromise.
For the Minnesota state legislature, these past few years have been marked by division. With the Senate controlled by the GOP and the House of Representatives controlled by the DFL, and with Governor Tim Walz refusing to cede his peacetime emergency powers, the two chambers have struggled to reach productive agreements. However, when it comes to an offramp plan for Walz's eviction moratorium, there may be room for a rare compromise.
Governor Walz ordered the moratorium last year to stem the surge in homelessness that followed the beginning of the COVID-19 pandemic. This action was essential for the health and well-being of Minnesotans; one can't "stay home" to stop the spread if they don't have a home to stay in. However, after over a year of the moratorium, problems have shown. Landlords find themselves unable to evict troublesome tenants, and some who can afford their rent refuse to pay it.
"
When it comes to an offramp plan for Walz's eviction moratorium, there may be room for a rare compromise.
A bipartisan group of Minnesota senators has come up with a possible solution. Thirty days after coming into effect, their "offramp" plan would allow landlords to evict tenants for any lease violation that does not involve a failure to pay rent. A further 30 days after that, landlords would be able to evict tenants for rent-related reasons, as long as they are not eligible for federal relief. This plan seems solid—it would stop a backlog of eviction cases from clogging up the courts, prevent a second surge of evictions, and encourage tenants to apply for rent relief money. However, that last point has been questioned. Some officials, including Minnesota Housing Finance Commissioner Jennifer Ho, claim that the plan as it stands would not allow enough time for the $672 million of federal relief funds to get to renters. Since applicants have to be currently renting in order to receive the money, Ho encourages patience.
Lawmakers should work towards a compromise on their plan. The best result for both landlords and renters would be a swiftly enacted, clear-cut timeframe that allows enough time for rent relief to be distributed. The plan as it stands has many good qualities, like allowing the eviction of tenants who pose a safety concern before the eviction of those who cannot pay rent and disallowing Walz from enacting another moratorium. However, it could benefit from delaying the date when eviction is allowed and erring on the side of fewer evictions of those for whom their eligibility for aid is undetermined. A swift compromise that incorporates expert opinions is what Minnesota needs.
Leave a Comment
About the Writer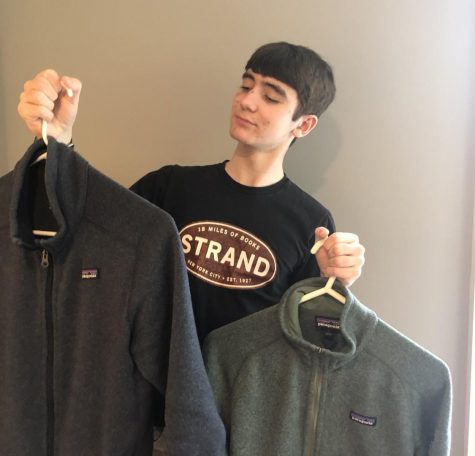 Colin Will, Opinion Editor
Colin Will is an Opinion Editor on The Rubicon. This is his first year on staff. During the pandemic, he has built a garden, gone bird-watching, verified...