Du Nord is a place full of love and independence for Carlson
She ventured off by herself, wandering into the woods in search of her own adventure. Up and up she hiked until she finally reached the clearing. She looked out at the cabins illuminated by the fiery glow of orange leaves far below, and triumphantly whistled out into the abyss, mimicking Katniss Everdeen's signature call from the Hunger Games.
"I felt very powerful at that moment, being by myself in the woods," junior Noa Carlson said, recalling her solo hike.
Carlson's spontaneous hike was one of the many adventures she took during her five years at Camp du Nord, a YMCA family camp in Ely, Minnesota.
"I never liked going to [youth group activities] because I thought they were boring… So when I was supposed to be in that youth group… I decided to take a hike instead. The camp leader was like 'So you're not going to youth group?' and I was like, 'No. I decided to take a hike.' and she was like 'Okay.' I was glad we were on the same page," Carlson said, laughing.
Carlson's entire family had gone to the camp every MEA break until she was in seventh grade.
"We stopped going when my sister left for college [in 2012], because we weren't sure if we could keep it up," Carlson said.
The full-family experience was essential to Carlson's enjoyment of the place. Everything from buffet brunches to late-night sauna sessions made the camp feel like home, but with her sister off at college the trip didn't feel complete.
"[We] would do a sauna and then run into the really cold water, since it was October, and then come back into the sauna… It was just like a thing at night they would do," Carlson said.
To compensate for the loss of one tradition, Carlson and her family now go to Bayfield, Wisconsin every Labor Day Weekend. But it's not the same. Carlson misses the "north feel" of Camp du Nord.
"I just loved being with my family and I love long drives in the car. It's the thing that gets me most relaxed and most calm," Carlson said.
Ely is nearly seven hours from the Twin Cities, so Carlson had plenty of time to unwind on the drive up. And once her family arrived at the camp, its peaceful environment provided a perfect escape for them to relax and bond, with adventures awaiting them just outside their toasty cabin.
"I definitely want to go back. I miss the nature and the leaves falling," Carlson said.
The camp represents freedom, adventure and family for Carlson. Even though it's been over four years since their last trip, Camp du Nord is still her favorite place in Minnesota. That's the power of a special place: it builds up memories that remain even after your last visit fades away.
Where is your favorite place in Minnesota? Share your story in the comments below.
About the Contributor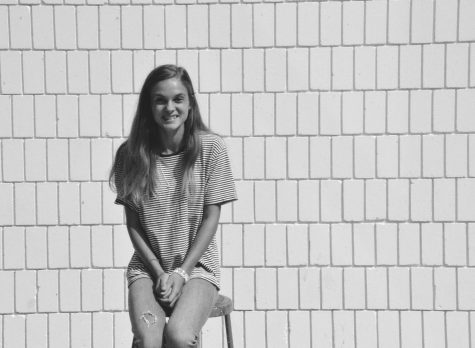 Flannery Enneking-Norton, The RubicOnline Feature Editor
Senior Flannery Enneking-Norton is an environmental science enthusiast, an avid hiker, and the Feature Editor for RubicOnline during the 2017-18 school...